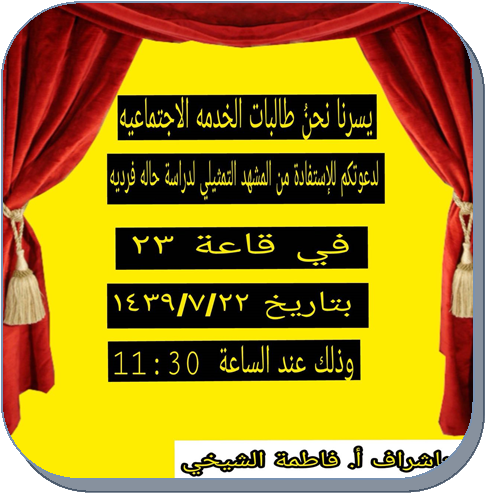 The course "Case Study" was held on Sunday, 22 Ragab 1439 Ah. It aimed at training the female students, polishing up their professional skills related to the therapeutic intervention of the social worker in the social service profession.
The course was given through an acting scene (A client visits the social worker in the clinic). The scene included a model of a good social worker who adheres to the profession principles as well as the steps of the case study; such as starting to introduce the professional relationship to the client, and maintaining the principle of confidentiality to win the trust of the client.
The second model is the non-committed and unskilled social worker to work with client, who mixes the professional relationship with the client and personal relationship such as accepting gifts from them.
The rest of female students presented remarks and comments on the most important points that should be followed in the case study.