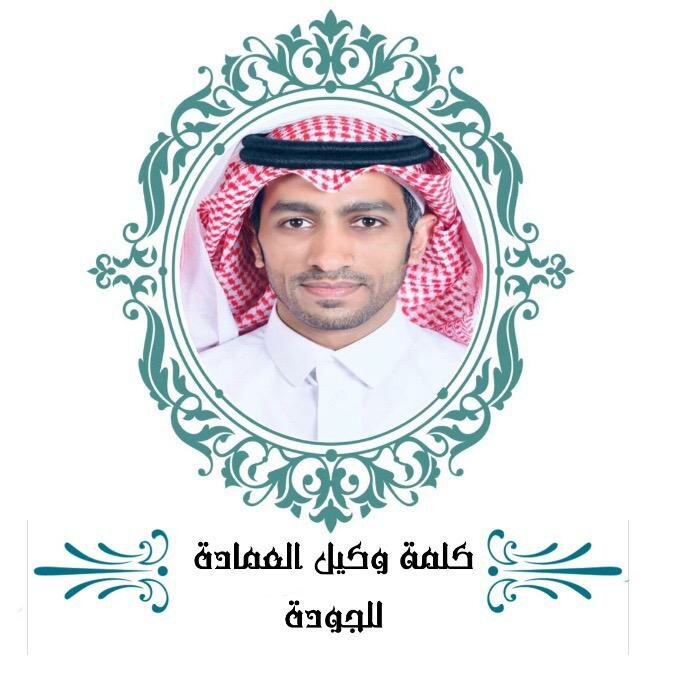 A Word from the Vice Dean of Quality
The presence of Umm Al-Qura University in Allah's Sanctified City, Mecca (may Allah increase it in honor and glory), has imbued it with a special identity and increased the responsibility of those in charge to carry on its development and elevate it to the ranks of the most reputable universities – locally, nationally, and internationally.
It is in this sense that the Deanship of Academic Development and Quality, represented by all its departments and units, is working diligently to move Umm Al-Qura University to the highest level of quality and performance excellence - academically, administratively, and technically. This can be accomplished by the drafting of policies and designing programs aimed at achieving a set strategic plan to obtain institutional and programmatic accreditation through the manifestation of the highest academic quality and standards.
Cooperation and a spirit of teamwork are the pre-eminent characteristics of the Deanship of Academic Development and Quality. That cooperative characteristic, by Allah's Will, along with the collaboration of all subdivisions of the university, shall enable us to achieve our strategic objectives and raise it to the most prestigious rank, Allah willing.
Dr. Rajih Abdullah Al-Shahri