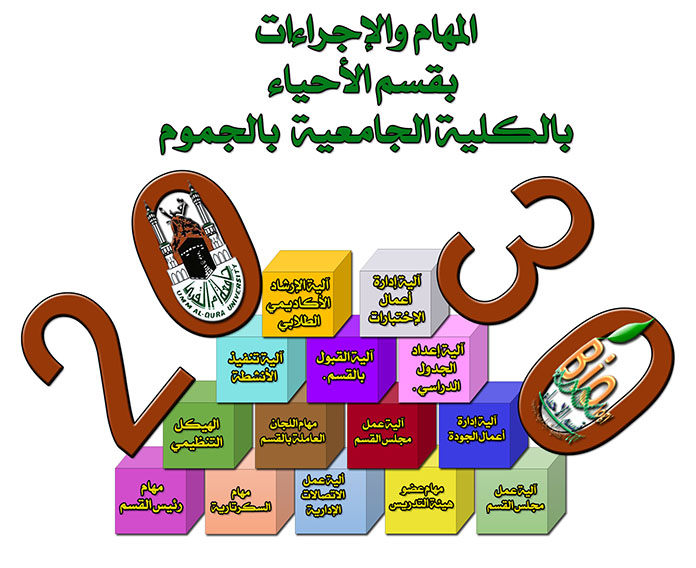 ​
The tasks of the Biology Department as well as its executive procedures are inspired by the UQU 2030  Vision. All the work and tasks are subject to mechanisms that are organized in accordance with well-analyzed plans, in order to facilitate the process of managing the department academically, as well as research and society wise, with the aim of reaching academic accreditation and quality.
The executive tasks and procedures at the Department of Biology consist of several aspects, including:
1- Department head tasks.
2- Secretariat tasks.
3- The work mechanism of administrative communications.
4- Faculty member tasks.
5- Department board work mechanism.
6- The organizational structure.
7- The tasks of the committees working at the department.
8- Quality management work mechanism.
9- An implementation mechanism of scientific activities and community service activities.
10 - The department's admission mechanism.
11- The course schedule preparation mechanism.
12- Students' academic guidance mechanism.
13- Exams management mechanism.