The Institute of Innovation and Entrepreneurship, under the noble patronage of the President of the University, Prof. Moaddi Aal Madh-hab, organized the Umm Al-Qura University "Towards Entrepreneurship" forum. The forum was held in conjunction with the Global Entrepreneurship Week, which aims to foster creativity and innovation through the programs of the forum which were held in the period from 18 November to 1 December, 2020 A.C. The forum included the following package of training courses via the WebEx platform: "From ideas to the market", "Creative development using the Japanese Kaizen method", and "An introduction to three-dimensional printing".
The forum also included a panel discussion with the UQU Vice Presidents, entitled: "The university entrepreneurship projects", and a panel discussion with the Vice Deans of Development and Entrepreneurship, entitled: "Activating the innovation role among the university students". (For more details, please click here)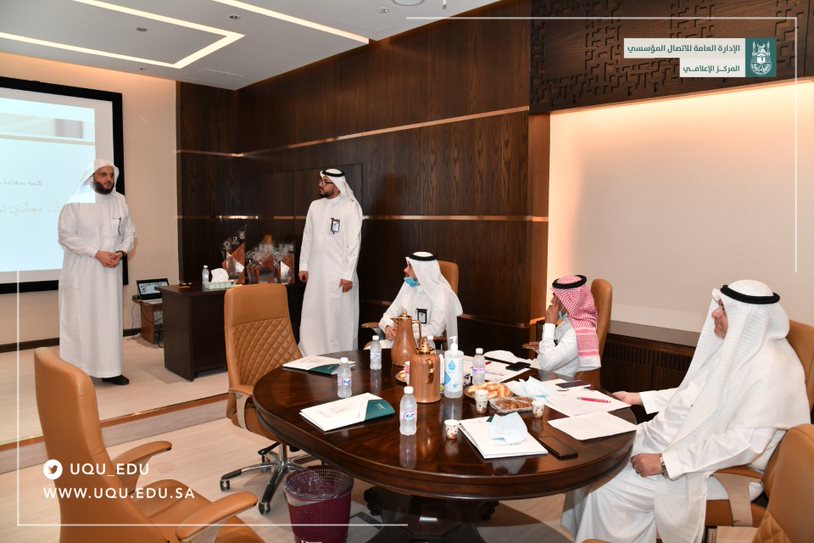 The program also included the arrangement of visits to the modeling and fabrication laboratory in Al-Abdiyyah as well as the Mobile Fabrication Lab in Al-Zahir, in order to give the opportunity to the male and female affiliates of the university and their sons to visit the laboratories and learn about the services offered for them and the technologies used. (For more details, please click here)
The institute also launched the competition for women: "Umm Al-Qura Innovations", in conjunction with the Global Entrepreneurship Week, and the following training workshops were held for the teams participating in the competition: "Selecting a suitable idea", "Establishing the entrepreneurial project", and "The design of thinking tools". The institute also provided guidance sessions via the WebEx platform to help the female participants in the competition to turn their ideas into preliminary models. After that, the participating teams held a visit to the modeling and manufacturing laboratory in Al-Abdiyyah to print the preliminary model.