Announcement of the Names of the Applicants to the 'Teaching Assistant' Post at Makkah Community College 
Announcement of the Date of Written Exam for the Applicants for the 'Teaching Assistant' Post at the Makkah Community College (Male Section) in Al-Aziziyyah
The exam will be held at 11:00 a.m. on 29 Jumada Al-Thani, 1440 A.H., at Building A. For queries, please call: 012550100, extension: 6120.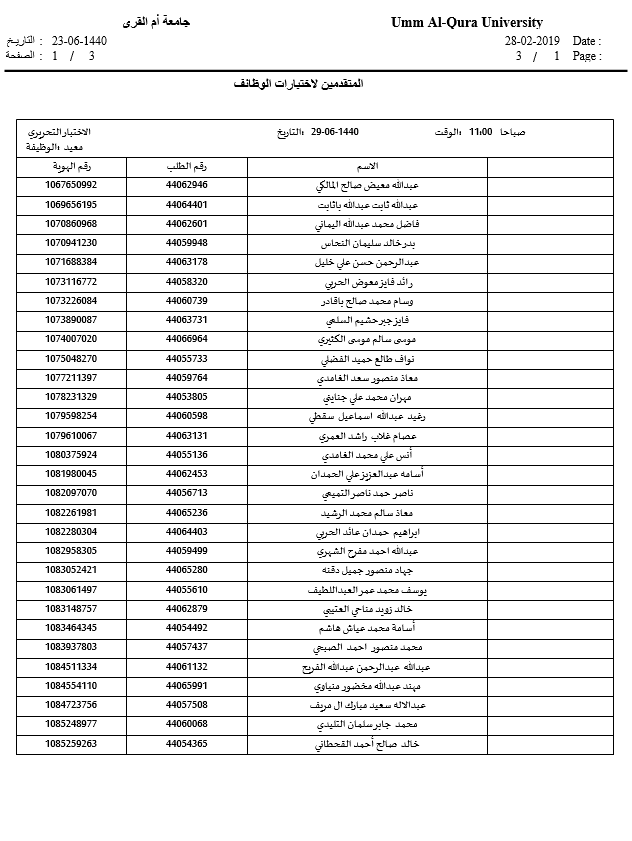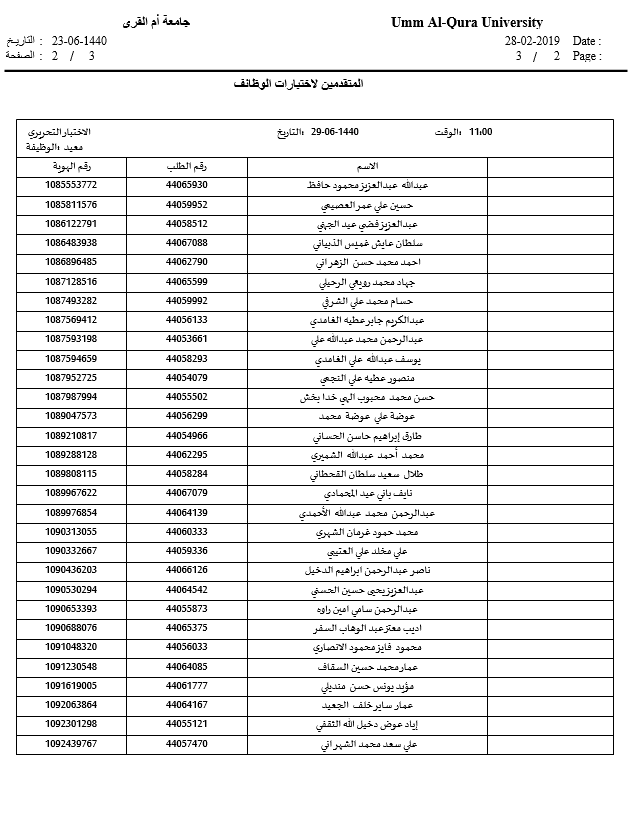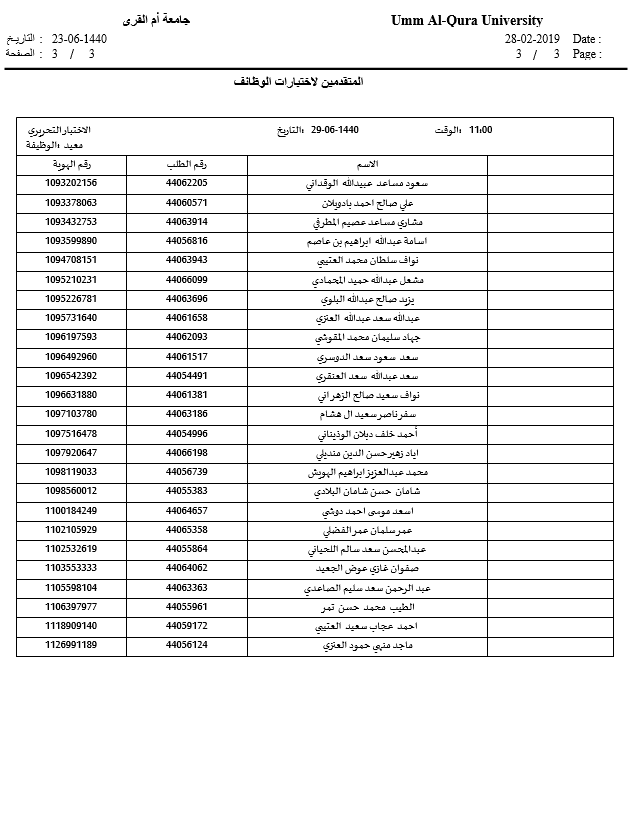 All candidates must provide the following documents:
Original copy of the National Identity Card.
Original and certified copy of graduation certificates for all study levels and the equalization certificates issued by non-Saudi universities.
Original and certified copy of the academic records for all study levels
Notice of electronic application.
Proof that the individual is not committed to a government job. The information on the profession can be printed by accessing the Abshir website, then clicking on: My information - My personal information, which includes, profession category - profession
** The candidates are asked to arrive half an hour before the start of the appointment to have their papers checked.