...................................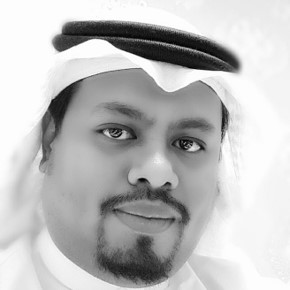 ...........................
.
Praise be to Allah by Whose favor good works are accomplished! Praise be to Allah who created the earth and the heavens! Praise be to Allah who covered the errors of their doers, sent down mercy, forgave errors, and wiped out evil deeds! 
His is the praise to the extent that the treasures of blessings are filled. His is the praise as often as hearts beat. His is the praise as often as the number of footsteps people take. His is the praise equal to the number of grains of sand in the desert. His is the praise equal to the number of air atoms in the earth and the heavens. And His is the praise equal to the number of motions and stagnations. 
Prayers and peace be upon the best of mankind, the master of the earlier and later creation: our beloved prophet and our role model, Prophet Muhammad, and his family and companions. May Allah grant them all a great amount of peace! 
To proceed:
I extend thanks to His Excellency the UQU President, Prof. Abdullah bin Omar Bafail, and His Excellency the Dean of Jamoum University College, Dr. Suhail bin Salem Al-Harbi, for their trust in appointing me Head of the Department of Biology. I ask Allah to enable me to fulfill their best expectations in serving our male and female students and our fellow academic staff members, in both the male and female sections of our department. Our department is considered one of the oldest and prestigious departments in Umm Al-Qura University; as it includes a group of the best scientists equipped with knowledge, cognition and experience in the field of different life sciences. Hopefully, I will be a continuation of what my colleagues of former heads of the department have provided, those who contributed their efforts with fellow academic staff members and advanced the development and progress through teaching, supervision, research, scientific publications and various contributions to serve the community.
We seek to develop performance and raise the scientific productivity of research and scientific supervision in undergraduate programs, along with postgraduate study programs that we hope will be introduced in the department soon. Hopefully, and thanks to these efforts, the scientific outcome will be in line with the aspirations of the Dean of the College and the higher administration of the university. We will work hard to cooperate with the rest of our colleagues in the different departments and colleges to further the scientific and research advancement of the university. We will also contribute to the scientific advancement of our dear homeland with highly qualified male and female graduates to keep pace with the requirements of the labor market scientifically and technically, in order for them to contribute in developing our country. We ask Allah to maintain security and safety on us under our wise leadership, and to grant us success and guidance in doing what pleases Him.
Head of the Department of Biology
Dr. Wessam bin Mansour bin Muhammad Taha Filfilan