Message from the Head of the Department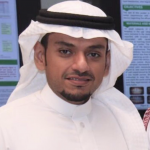 Health prevention plays a pivotal and essential role in protecting members of society from contracting all kinds of diseases. This results in raising the quality of life of the individual and avoiding negative health, psychological and economic consequences, which may leave undesirable effects, Allah forbid, on the individual and society in general. Therefore, the application of health prevention on the basis of a correct scientific methodology is an integral part of any advanced and highly efficient health system.
In the Department of Dental Protection, we seek to graduate male and female dentists with complete scientific and practical knowledge of the basics of prevention in the field of dentistry. This is in addition to providing them with the research bases that enable them to measure and evaluate oral and dental health, which entails providing appropriate care and awareness to maintain oral and dental health and reduce the spread of dental diseases among community members.
Head of the Department
Dr. Walid Ghazi Saleh Tajo