At his office, Prof. Dr. Abdullah bin Omar Bafil, the President of Umm Al-Qura University (UQU), launched the "Scholar" grant for postgraduate (Master's and PhD) students and the "Voluntary Research" grants for staff members on Sunday, 20th Shaaban 1439H. This was in the presence of Dr. Thamer Al-Harby (UQU Vice-President for Postgraduate Studies and Scientific Research), Dr. Abdurrahman Al-Ahdal (Dean of Scientific Research), Dr. Abdullah Al-Baz (Vice-Dean of Scientific Research for Information Affairs), as well as Dr. Abdulwahab Al-Rasiny (Vice-Dean of Scientific Research for Research Chairs and Head of the Islamic Education Center). The event included an explanation of the Scientific Research Deanship's strategic plan to achieve the Saudi Vision 2030. It also demonstrated the targeted performance indicators which were integrated with the scientific research system in the Kingdom to achieve leadership and reach the knowledge-based economy.  
In this respect, the "Scholar" Program Portal is determined to be launched at the beginning of the coming semester. "Scholar" is an internal research grant provided by the Deanship of Scientific Research to distinguished postgraduate students in scientific research. In addition, the program aims to attract UQU postgraduate students towards the environment of distinctive scientific research. It also aims to support them in order to enhance and sharpen outputs, by providing support and preparing the appropriate and encouraging environment, for competition to prevail among young researchers.  
It should be noted that the quality of the research proposal and the significance of its applied outputs, represent the main basis for judging research excellence and ability to compete for support. Therefore, and via such project, the Deanship basically aims to support students at the beginning of their research careers, and discover outstanding researchers early in order for them to be a fundamental pillar in research work at the university.
For more information about the program:
It is also worth mentioning that the Deanship of Scientific Research has been concerned with the support of scientific research related to national strategic issues. Therefore, it has paid great attention to the necessity of developing research grants to simulate the issue of volunteerism as one of the core human development issues. Thus, the Voluntary Research Grants Program has been reviewed. It should be pointed out that such research grants are concerned with supporting solid scientific research in the domain of volunteering as a research variable that can be addressed by various scientific disciplines. Moreover, they aim to conduct scientific research that will enable volunteer work according to the Saudi Vision 2030. They also target contribution to the achievement of the Quality of Life Program indicators.  
Within the same framework, the most significant strategic objectives of the volunteer projects are in the context of volunteer work consolidation, and voluntary service development and improvement. This is in addition to the qualification and training of volunteers so that they can provide services at a desirable level.
For more information about the program: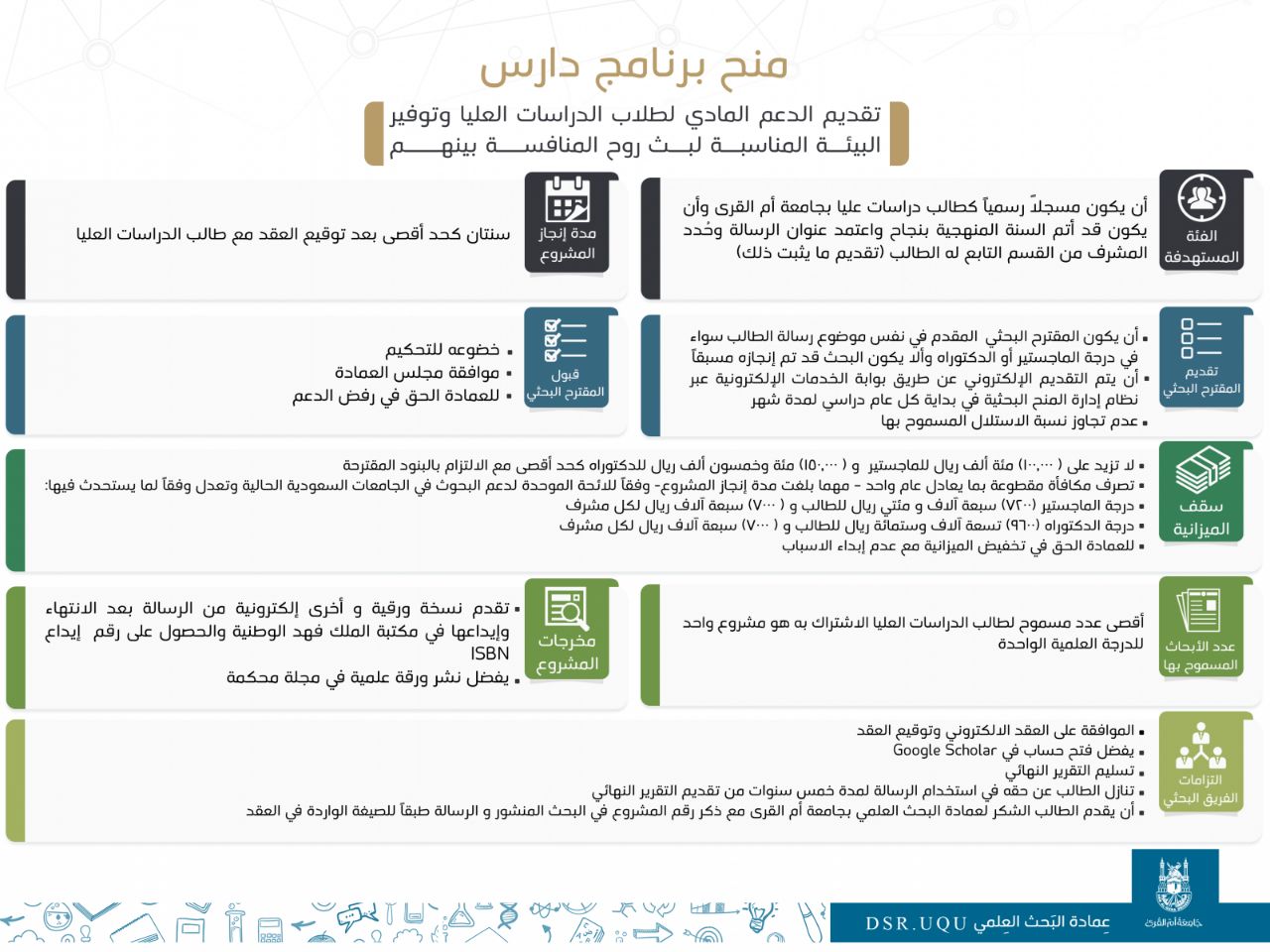 ​
​