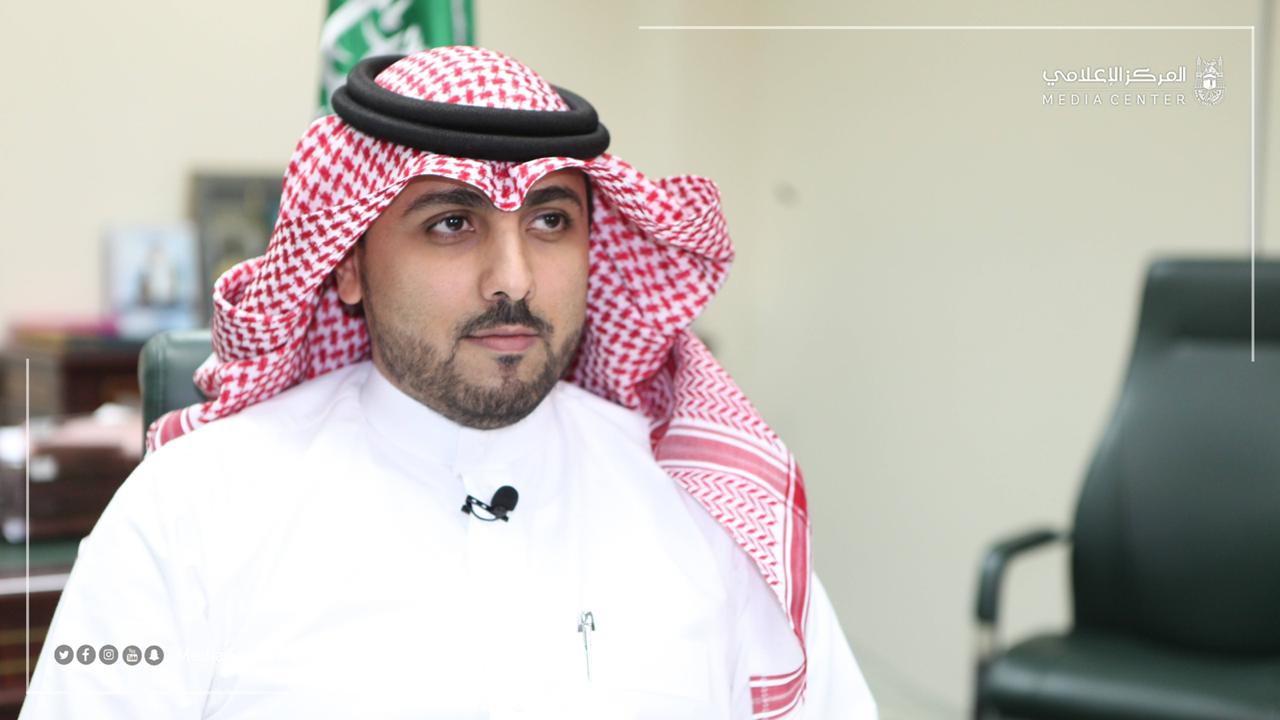 In the Name of Allah, the Most Gracious, the Most Merciful
Praise be to Allah, the Lord of the Worlds. And peace and blessings be upon the most honorable among Prophets and Messengers, our Prophet Muhammad, and upon his family and companions. To proceed:
Firstly, we praise Allah Almighty for the many blessings that He has bestowed upon this blessed country; Umm Al-Qura University has been honored to serve knowledge and education in the purest part of the earth. Congratulations to our beloved university for the honor of knowledge and the honor of the place.
Since its inception in 1413 Hijri, the Deanship of Postgraduate Studies at Umm Al-Qura University has been working to find meaningful and significant steps in order to improve the level of postgraduate studies at the university. Thanks to Allah, the deanship has developed a practical plan to help colleges in the development of postgraduate programs, in addition to upgrading its programs that were approved more than five years ago, after a thorough examination of accreditation requirements, in order to achieve the quality standards of those programs. This resulted in the approval of more than 180 classified postgraduate programs that were evaluated by local, regional and international bodies, keeping abreast of the requirements of the labor market, contributing to the development of our beloved country, and in line with its ambitious Saudi Vision 2030.
In 1440 A.H., students were admitted to more than 130 postgraduate programs. These programs varied between paid and unpaid programs; approximately 3,000 students were admitted in various disciplines, including legal, judicial, engineering, medical, social sciences, natural sciences, computers, and education. Paid postgraduate programs are offered outside office hours; they do not require approval from the employer, or full-time dedication. The postgraduate programs, new and updated, were designed with the aim of serving the need of Saudi universities and the educational sector for academic and leadership cadres. It is noteworthy that there is no difference between the paid and unpaid programs in terms of systems, academic levels, or certificates; all are academic programs that serve students and provide added value to their scientific and career progress.
Thanks to Allah, Umm Al-Qura University today has more than 5,300 students in various postgraduate programs of higher diploma, master's, and doctorate. We also congratulate the graduation of 300 male students and 312 female students during the academic year 1439–1440 A.H.
At the Deanship of Postgraduate Studies, we always strive to achieve the aspirations of our students by providing the appropriate learning environment, automation of all academic and administrative procedures, as well as support and guidance, in cooperation with the colleges, deanships and support institutes at the university.
Thank you for visiting our deanship page. I hope you will not hesitate to send your questions and inquiries, and we will answer you as soon as possible.
We wish you a blessed day! Please click on the icon below to rate this page.
Dean of Postgraduate Studies
Dr. Sulaiman bin Ahmad Al-Saeed