Out of the Deanship of Library Affairs' Keen interest to develop its services and provide new and useful services for science and seekers of knowledge. It's pleased to announce the launching of Instant Online Chat Service (Live Support) via its website to respond to your inquiries related to the library services in a more faster way and with less effort. 

The service will be available from 9:00 AM up to12:00 PM from Sunday up to Thursday.
Now you can directly contact the Library Specialist though the (Live Support) service by following the below steps: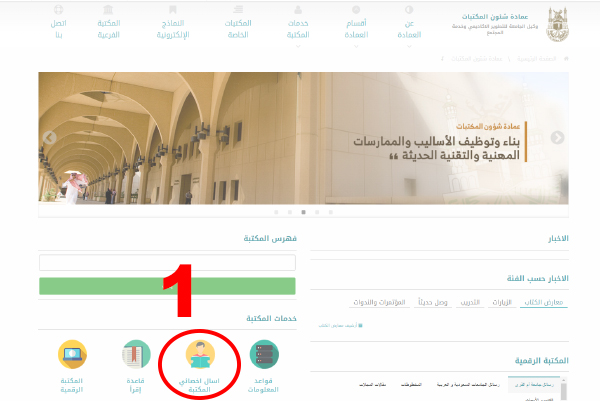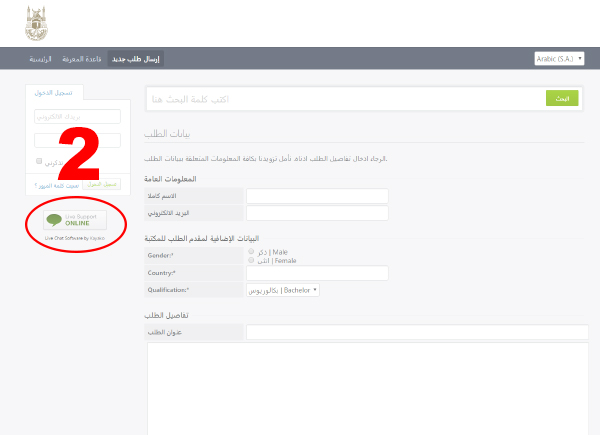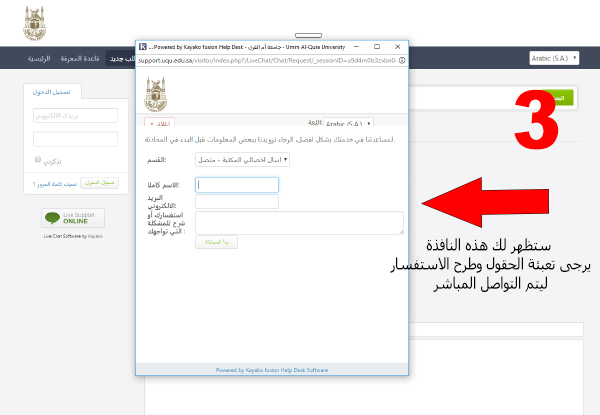 Example of using the service, submitting questions and then receiving the answer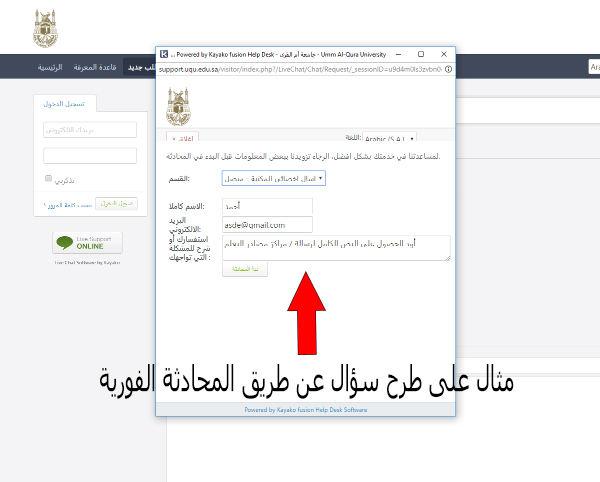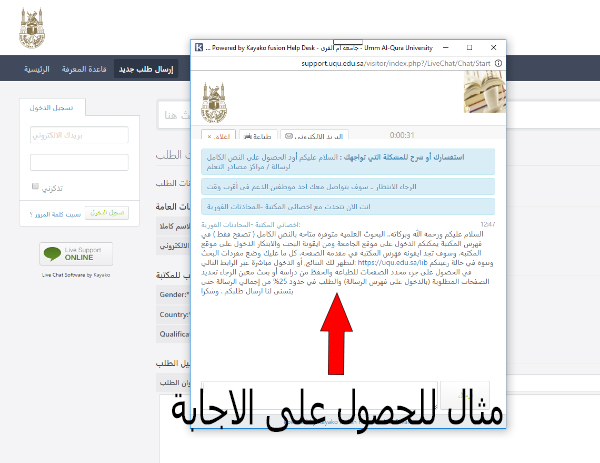 We are also pleased to explain Library Specialist Service for the beneficiaries who didn't  use it before. Using this service, the user submits all his inquiries regarding King Abdullah University Library or other services required by the user or researcher. He will receive the answers from the specialist employee on his registered email. The service is also provided with the FAQs.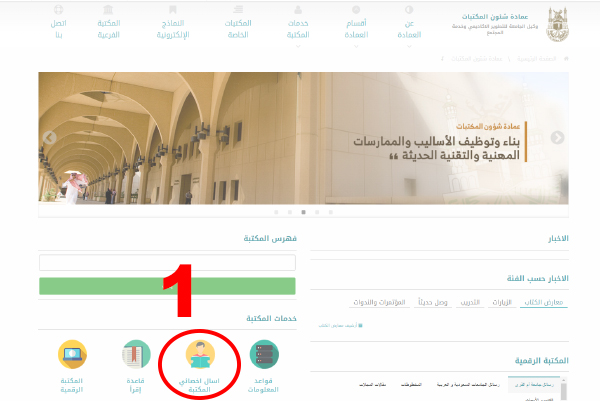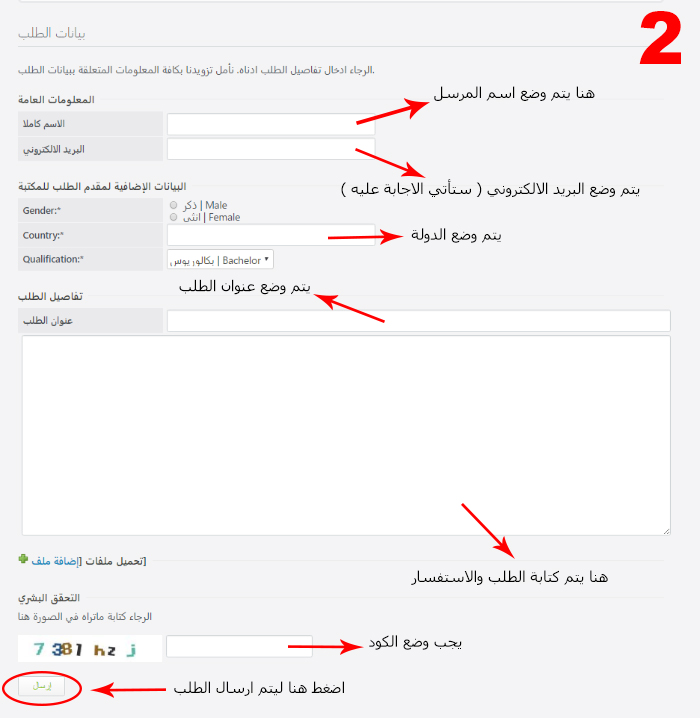 Service evaluation survey will be sent after each made request. Please fill it to help us improve the service
Public Relations and Beneficiaries Services Department