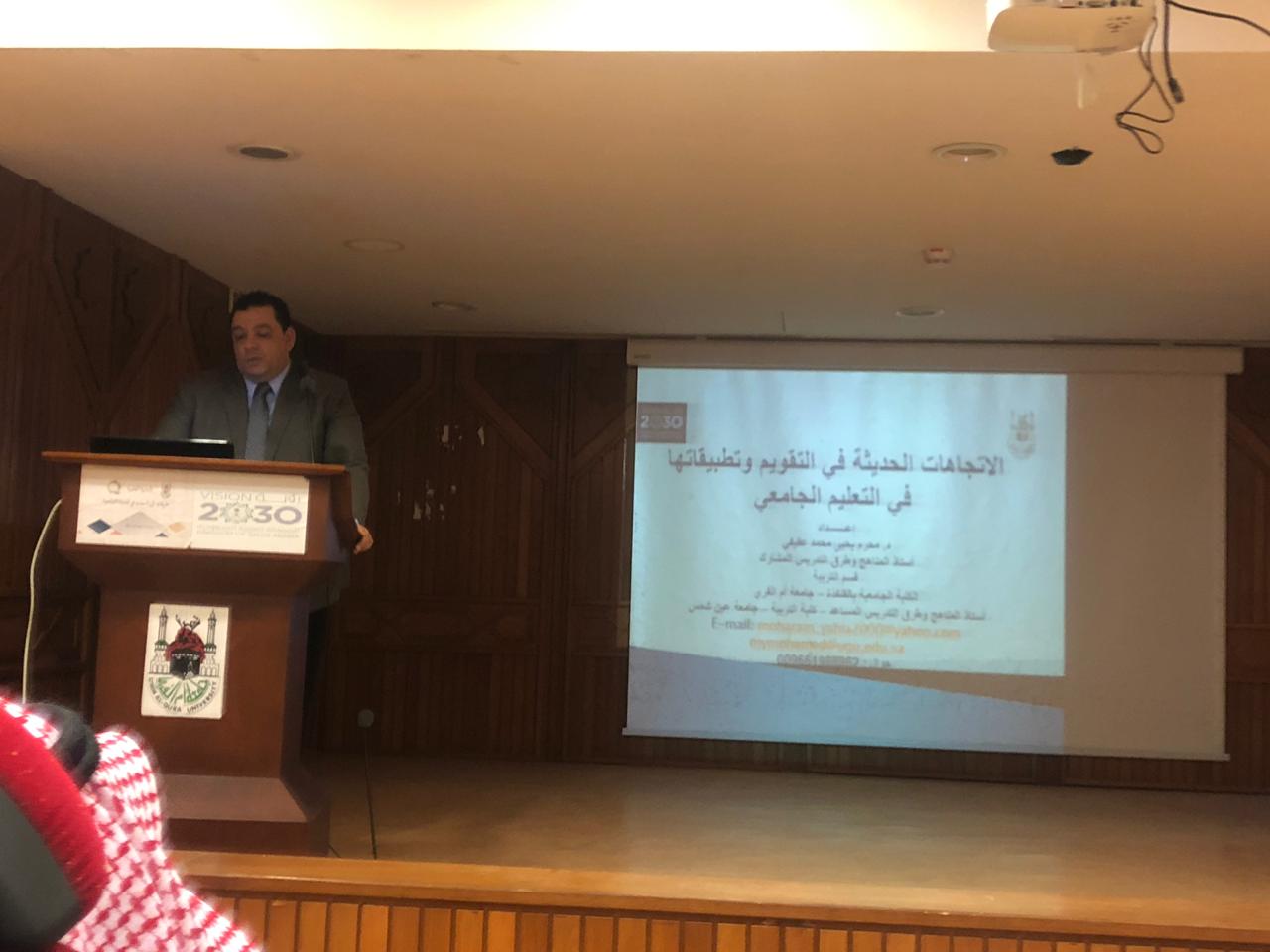 The Department of Education at Al-Qunfudhah University College offered a lecture entitled "Modern Trends in Education and How They Are Applied to University Education." It was delivered by His Excellency Dr. Muharram Yahia Muhammad at 11:30 a.m. on Sunday 3 Rajab 1440 A.H. in the college theatre.
The lecture covered modern trends in evaluation and how they are applied to university education, different types of tests, and mechanisms for evaluating cognitive, conscientious, and skill-related learning outcomes. The lecture also tackled the concept of Alternative Evaluation and its different strategies in higher education. The lecture was attended by a number of academic staff members from the University College.
For more details, please click here.