The management team of the Human Resource and Capacity Development in Scientific Research Initiative met to discuss the developments of electronic systems supported by the National Transformation Initiative. The meeting was held on Tuesday, 10th Rajab 1439H, at 11:30 am in the presence of Dr. Thamer Al-Harby (UQU Vice-President for Graduate Studies and Scientific Research), Dr. Abdurrahman Al-Ahdal (Dean of Scientific Research Deanship), Dr. Fahd Al-Dosary (Dean of Information Technology), as well as Dr. Hanady Al-Buhairy (Director of the Initiative).
During the meeting, the systems developed within the initiative were presented. In other words, Dr. Nora Al-Farouqy, Assistant Head of the Engineering Science and Architecture Research Center, demonstrated the system concerned with the database of volunteers in the Scientific and Voluntary Research Initiative (Ataa). In this regard, the initiative's full-service website, site interfaces for the volunteers/researchers and application executions were presented. Moreover, the site interfaces of the system administrator that managed all processes (including volunteer management, event management, partnership management, agreement management and statistics) were explained.  
In the same context, Ms. Ahlam Al-Khoza'y, Computer Research Assistant, gave an integrated presentation on the Programs and Training Courses Portal. This was within the Scientific Research Initiative of system administrators, supervised by Dr. Abdullah Al-Baz, Vice-Dean for Information. The presentation also contained processes of programs and training courses addition, registration applications processing, certificate approval and statistics review. In addition, it included trainers' interfaces which comprised review of courses offered by trainers and levels of satisfaction. Besides, it contained trainees' interfaces which comprised registration in available courses, assessment of courses and electronic printing of certificates. 
Within the same vein, Dr. Tahany Al-Subait, Vice-Dean of Admission and Registration for Registration Affairs, presented the researchers' database system. She also reviewed users' interfaces including searching the database of researches and researchers, adding research and reviewing addition requests and status thereof. In addition, she reviewed system administrators' interfaces including database statistics, database administrator management, and request processing concerning the addition of staff members' scientific production.
Among the attendees were Dr. Atef Al-Hujaily (Vice-Dean of Information Technology for Electronic Transactions), Dr. Faisal Barowais (Vice-Dean of Scientific Research for Administrative and Financial Affairs), Dr. Abdullah Al-Baz (Vice-Dean of Scientific Research for Information), Dr. Somayya Sharaf (Vice-Dean of Scientific Research for Voluntary Research), Dr. Hisham Oraby, Dr. Muhammad Fawzy Hassanein, as well as Ms. Hawazen Al-Majnouny, Ms. Afnan Al-Harby and Ms. Israa Al-Mahmady (Research Assistants).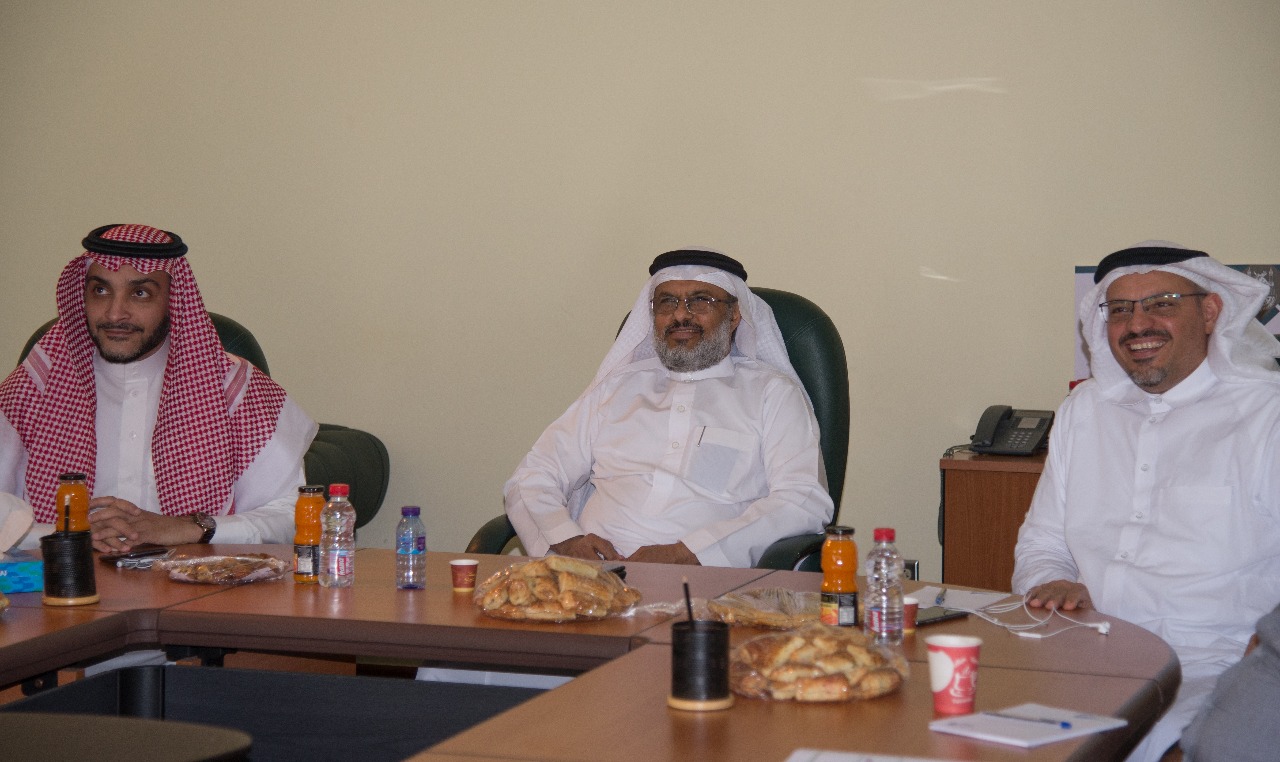 ​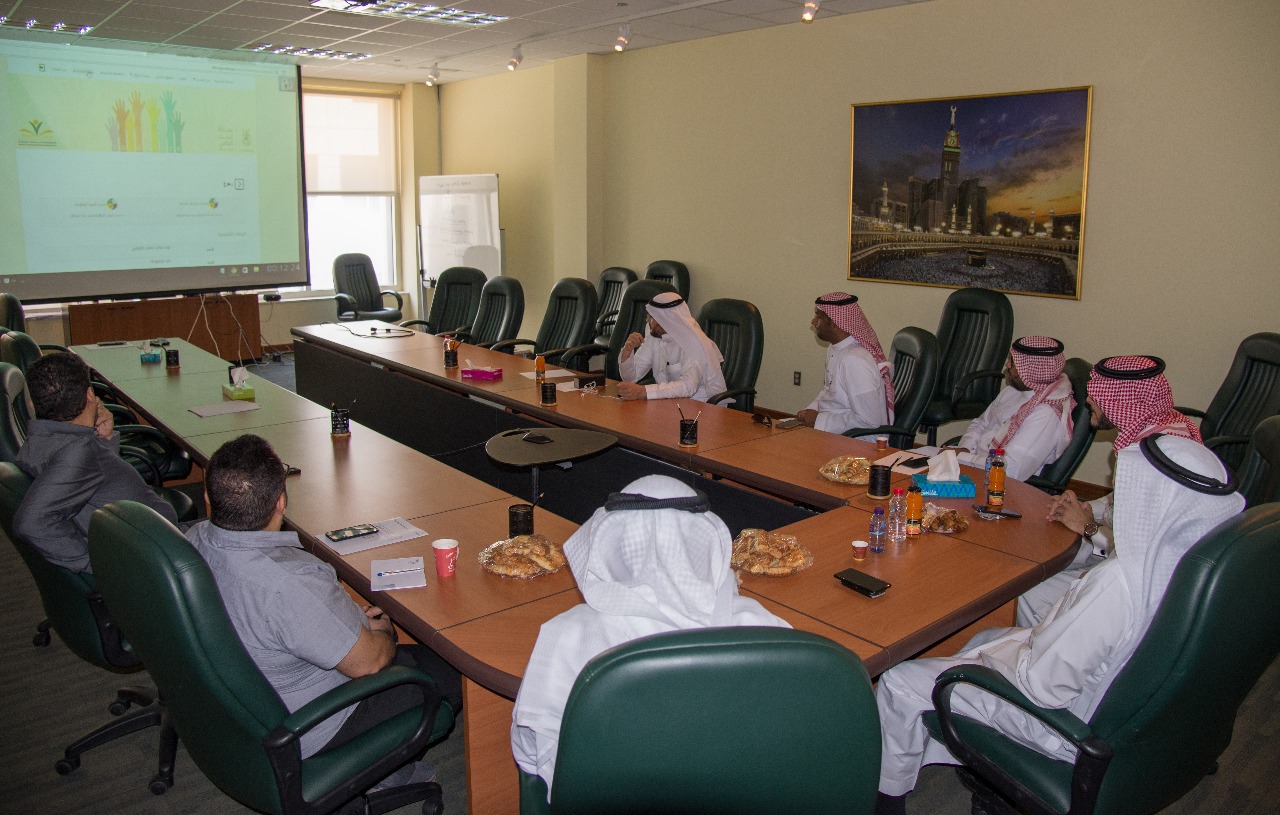 ​