Ataa Initiative's committee of developing research capacities and human resources, which is responsible for creating a database for research volunteers and volunteering research, held a meeting that was attended by Dr. Hanadi Beheiri, Ataa Initiative director and vice-dean of Scientific Research for Quality and Academic Accreditation; Dr. Sumaya Sharaf, vice-dean of Scientific Research Deanship for Research Volunteering and Voluntary Research; Dr. Haifa Feda, vice dean of Arabic Language and Literature Research Center; and the team assigned to develop the electronic system of Ataa. The team is made up of Dr. Norah Farooqi, assistant director of the Engineering Science Research Center, Hawazin al-Majnouni, assistant researcher, and Afnan al-Harbi, assistant researchers.
The meeting was held to discuss the latest developments in creating Ataa Initiative's database, and to evaluate the e-system during trial operation period. The Technical Committee made a full presentation included:
1- The website of the initiate and its whole services.
2- Interfaces of the website relating to the volunteer/researcher and applications' implementation.
3- The website's interfaces relating to the system administrator, and management of all operations including (volunteers- events- partnerships- agreements).
They agreed upon certain additional items and some interactive developments, which will be carried out, in Allah's willing, in the next period.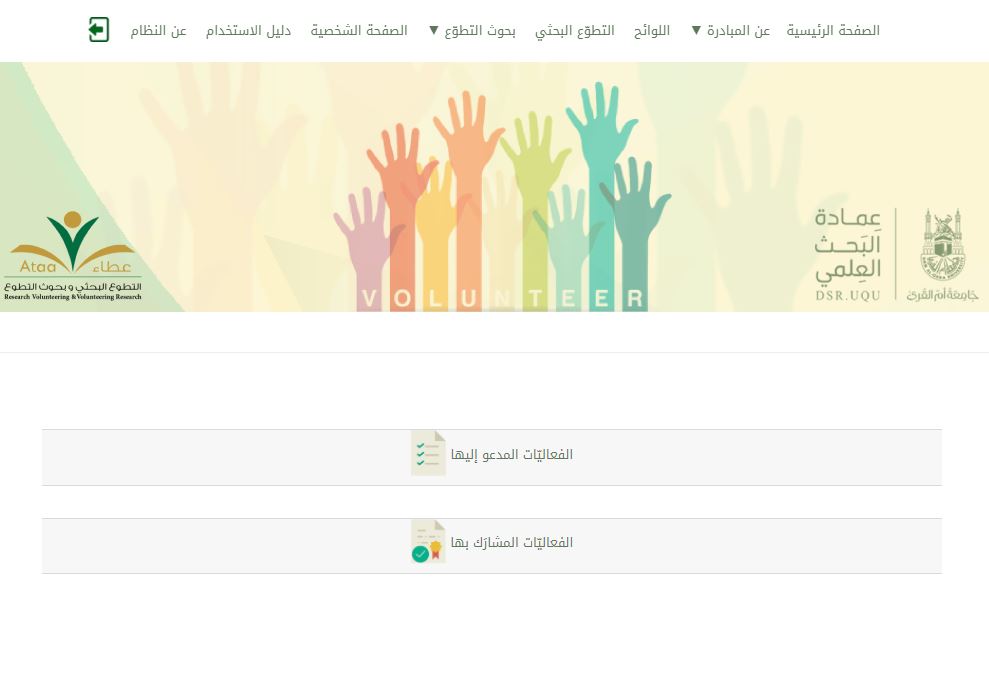 ​