The Deanship of Scientific Research on Wednesday morning, 6/5/1439 AH, visited Dallah Academy for Volunteer Work, one of the programs of Social Responsibility Department of Dallah Albaraka Group, to discuss the ways of cooperation in different voluntary research fields and services, which achieve the objectives of the Deanship and the Academy for the dissemination and development of social responsibility, as well as the empowerment of volunteer work to serve individuals and society.
The Deanship was represented by Dr. Abdelrahman bin Ghaleb Al-Ahdal, dean of the Scientific Research Deanship, and Dr. Sumaya bint Ezzat Sharaf, vice dean of Scientific Research for Research Volunteering and Voluntary Research. They were received by Mr. Ayman Flemban, executive director of the group's corporate social responsibility department; Mr. Majid Al-Mazin, manager of Dallah Academy for Volunteer Work; and Ms. Nour Attar, social relations official.
The meeting started at 10:00 AM by an introduction of the academic facilities, and then an introductory film about the academy. Thereafter, the social relations official at Dallah Company talked about the board and the activities, and then the academy manager presented its objectives, activities and initiatives.
Dean of the Scientific Research Deanship presented an introduction about the Deanship and its vice-presidencies and centers, as well as its community partnerships. Then, Dr. Sumaya talked about the Deanship's roles, adjectives, units and volunteer research services that it provides in the university and outside it.
Both parties have agreed on the discussion on the points of mutual cooperation will be completed in a way that serves the goals of the two parties, and will benefit from the available voluntary, developmental and technical research services. The meeting ended at 12:30 pm.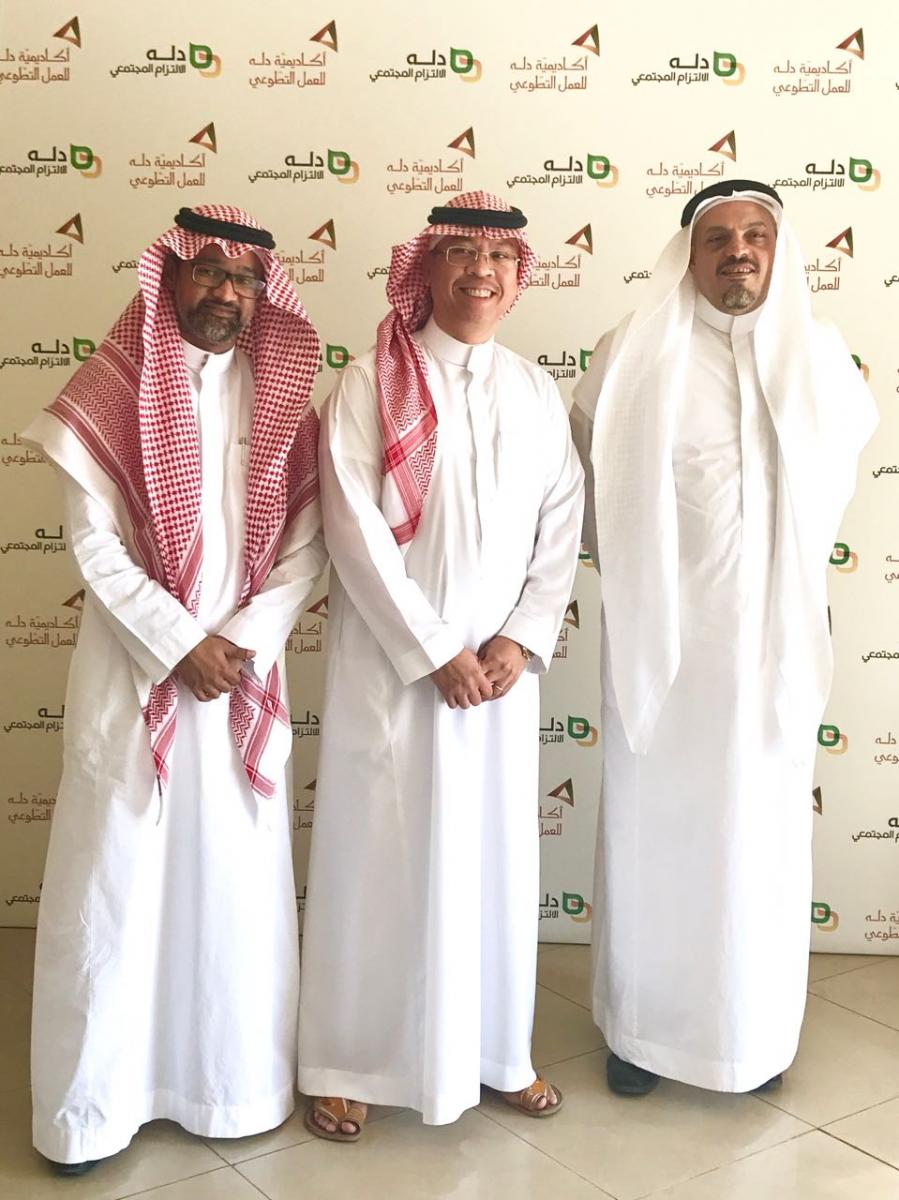 ​