Represented by the Pharmaceutical Science Research Center and in cooperation with both the Pharmacy Student Club and the Innovation and Entrepreneurship Club at the UQU Deanship of Student Affairs, the Deanship of Scientific Research participated in an awareness campaign entitled, "Antibiotics Misuse & Awareness of Headache, the Chronic Disease of this Age." The campaign on the theme "Use It Correctly!" was held on Thursday-Friday, 26-27th Rabie I 1439H, at Al Diyafa Mall in Makkah. The campaign aims to raise the awareness of community members about what antibiotics were, how to use them correctly and how to identify their possible post-misuse damage. During the event, the corner of the Pharmaceutical Science Research Center was supervised by Dr. Alaa Al Dhafer Al-Qahtany, Vice Dean of the Center. Moreover, the Corner included definition of the Center, its objectives and the significance of scientific research in community service. It also participated in a questionnaire entitled "Antibiotics: Disease & Cure" with the aim of measuring how aware the Saudi society was with the proper use and the consequent misuse risks of antibiotics. In addition to that, the questionnaire aimed to:
Measure how aware the society was with the consequent risks of antibiotics misuse,
Study the relationship between the individual's level of education and antibiotics misuse,
Study the relationship between people with chronic diseases and the use of antibiotics,
Study the relationship between smoking and the use of antibiotics.
It is worth mentioning that the questionnaire witnessed the participation of 200 people from various society categories. As regards the results, they will be analyzed and utilized within the framework of the Research Center and the preparation and revision researchers. In addition, the Corner received a number of visitors including Dr.Ahmad Babalghaith (Dean of the College of Pharmacy), Dr. Omar Sonbol (Vice-Dean of Student Affairs), Dr. Fawwaz Turkistany (Family Health Consultant), Dr. Somaia Al Sharaf (Vice-Dean of Scientific Research for Volunteerism Research), as well as Dr. Yaser Al-Hazemy and Dr. Hanaa Yamany (Vice-Deans of E-Learning and Distance Education).     
​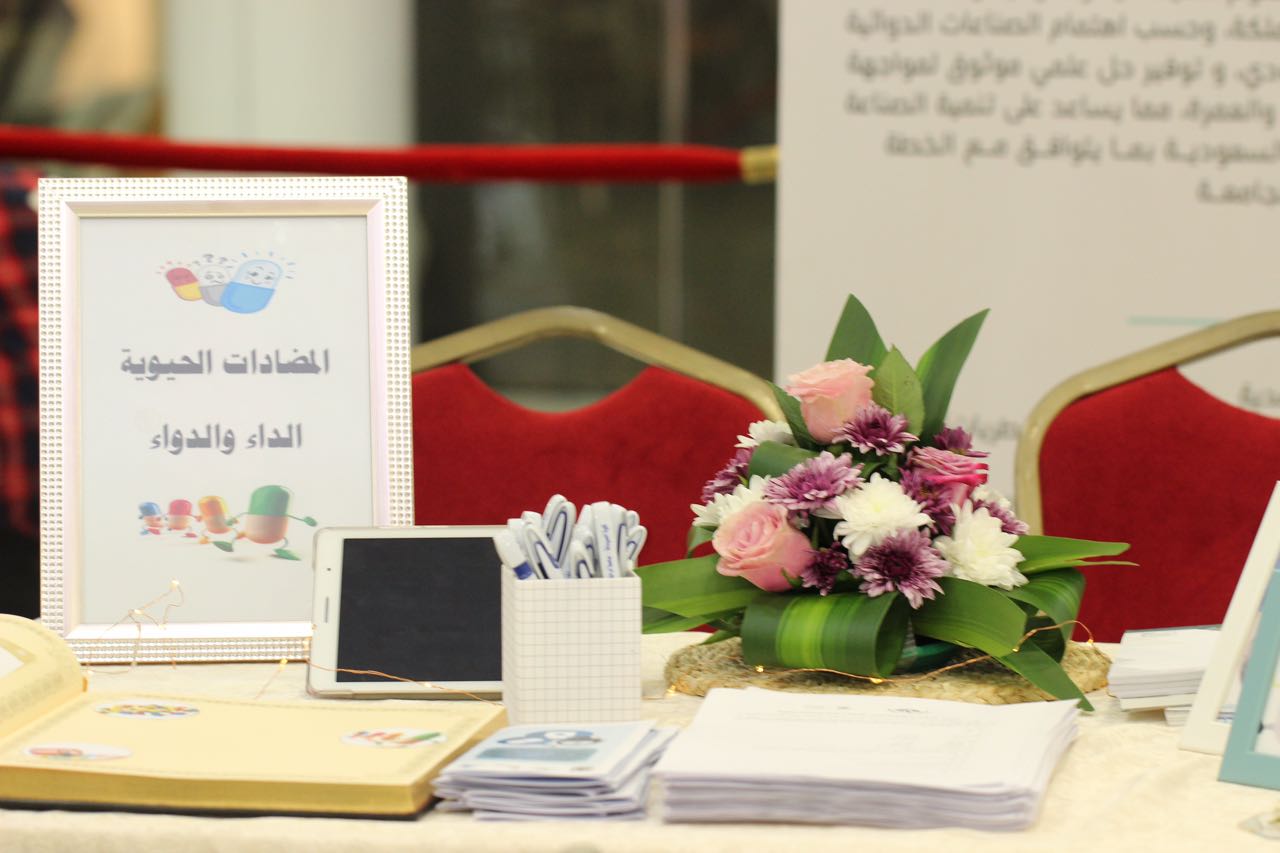 ​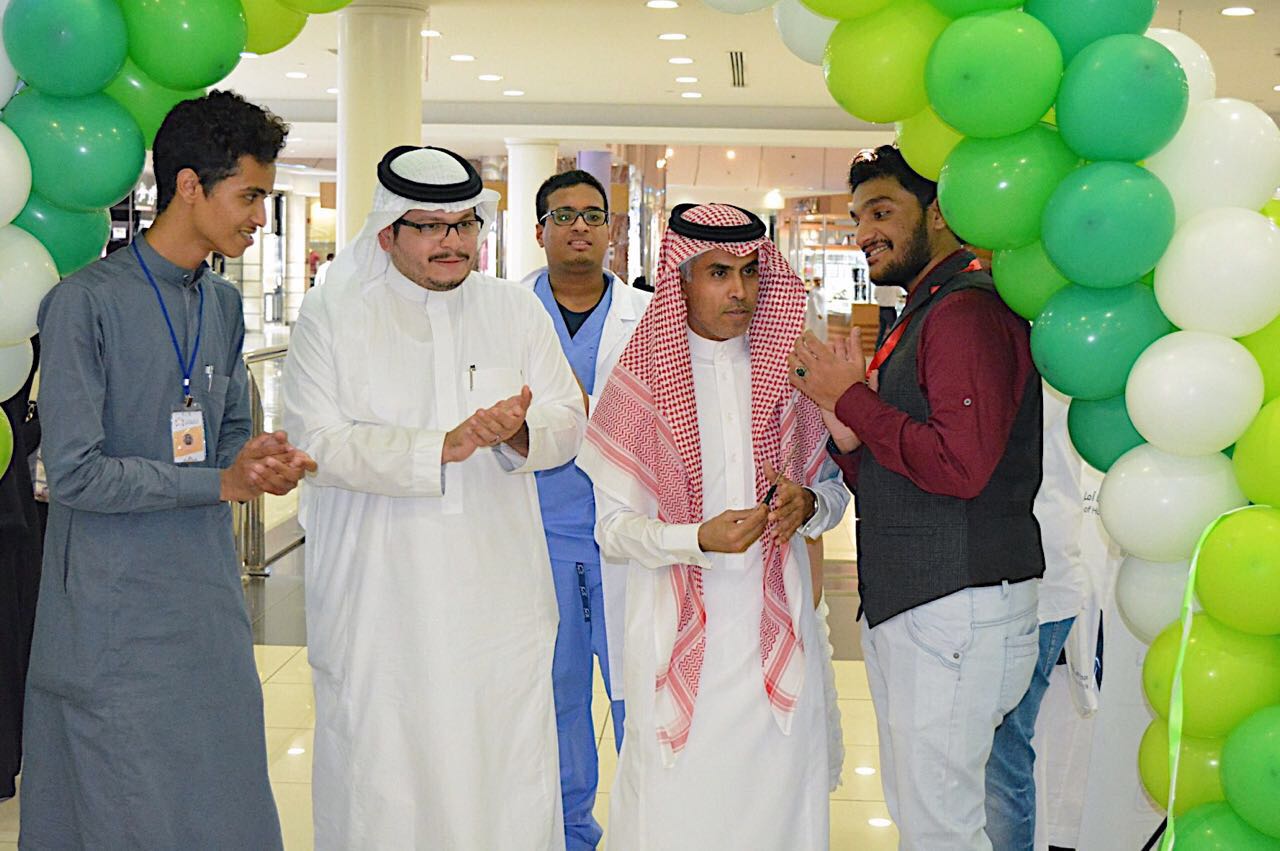 ​