The committee managing "Development of Human Resources and Capacities in Scientific Research" initiative organized a workshop on Wednesday 6/12/2017, entitled "Discussing the challenges to improve the initiative performance". The committee discussed the strengths, weakness, opportunities and challenges that the training courses have experienced, and were launched by the deanship from 23/10/2017 to 6/12/2017. They were 17 training courses distributed on 4 programs:
Scientific Research Consultant Program
New Researchers Preparation Program
Scientific Research Technologies Program
Volunteering Research Program
The courses were presented to 337 of the faculty members, and distributed according to the following colleges:
​
The degree of beneficiaries' satisfaction was as follows: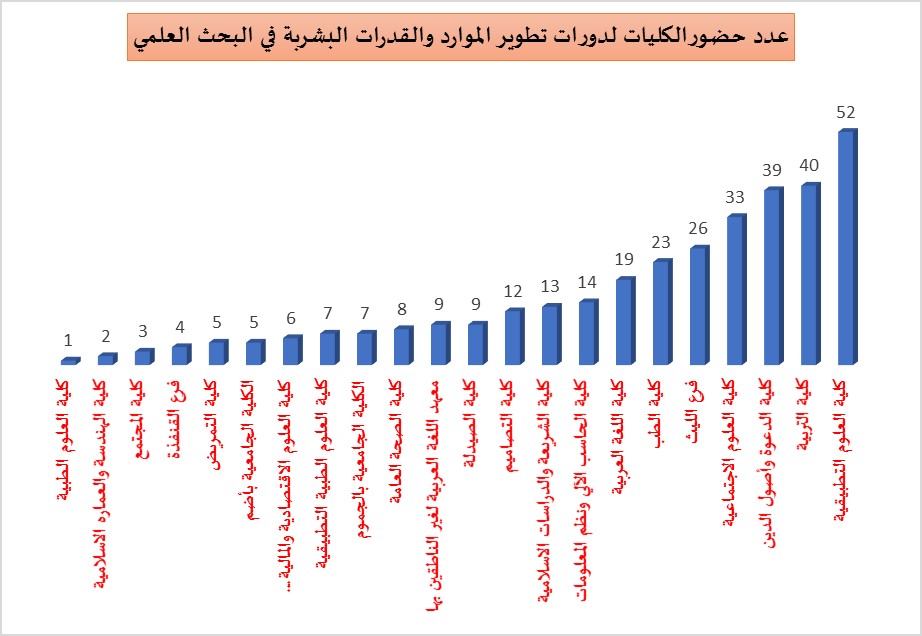 ​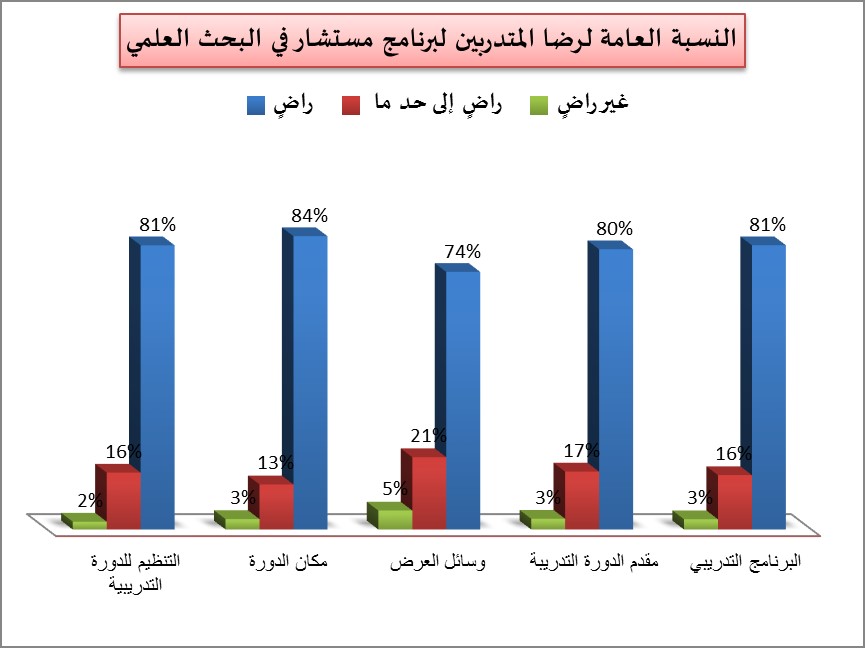 ​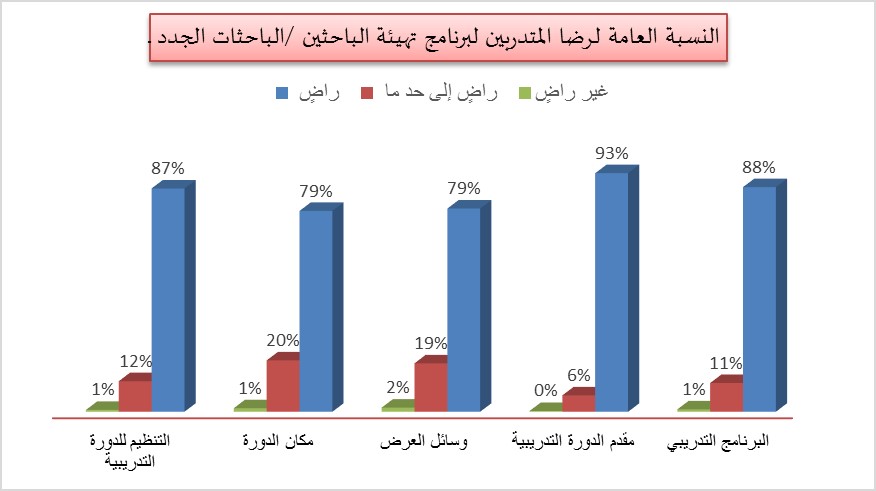 ​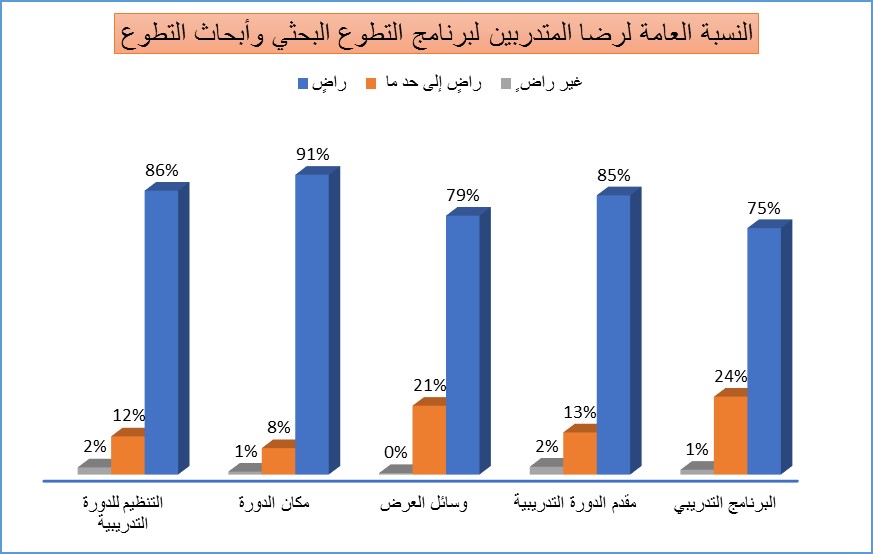 ​
It also discussed the priorities of improvement, which is about the diversity of the courses' dates and the need to divide the signature of the attendees on the period of the course; stressing that the training portfolios for the required courses provides a training course in the programs of the initiative.
The workshop was attended by Dr. Abdelrahman Al-Aahdl, dean of the Scientific Research and the initiative owner; Dr. Faisal Barwis, vice-dean of Scientific Research; Dr. Hanadi Behairi, vice-dean of Scientific Research, Development, Quality and Academic Accreditation, and the initiative head; and Dr. Somaya Sharaf, vice-dean of the Scientific Research Deanship for Research Volunteering and Voluntary Research.
The courses coordinators who attended in both sections were Dr. Hesham Orabi, Dr. Somaya Hariri, and the assistant researchers: Mr. Osman Habiballah, Ms. Ghayda Diri, and Ms. Niha Al-Salmi. Also, the trainers who attended the workshop were Dr. Mohammed Hassanain and Dr. Sayyed Radwan.
The workshop was concluded by putting forward some recommendations to be carried out in the second semester's training programs- in Allah's willing:
1- Reviewing the training presentations of the trainers first.
2- Reviewing the scientific aspect and the content relevancy in terms of the hours provided.
3- The review is done in accordance with the scientific portfolio and not the presentation.
4- Spreading the culture of courses more widely in other universities.
5- Early selection of trainers and assessment of the scientific and training portfolio.