​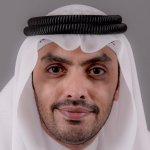 In the Name of Allah, the Al-Gracious and Ever Merciful; Praise Be to Allah; Peace and Blessings Be upon Prophet Muhammad, and all his Family and Companions!
It can never be doubted that Al-Jamoum University College is an extension of our prestigious university, Umm Al Qura University (UQU). It is well-known that the College is distinguished with its location between Makkah and Jeddah, and that it serves the eight centers and villages of Al-Jamoum. In other words, it offers academic programs in various specialties for the service of this homeland. It also seeks to develop such programs according to the pioneering vision of a developed country. This is as our vision and mission stem from the Saudi Vision 2030. Therefore, the College is always ready with a distinctive team of staff members of all degrees and specializations that serve the programs. They are selected according to the needs of the academic departments, the standards of various certificates, qualifications and global experiences. The College also has a skilled and experienced administrative cadre of employees. In addition, the College is blessed with a modern educational environment that includes required buildings and equipment such as halls, laboratories and studios at the sections of the two genders. It is worth mentioning that work on the buildings and equipment started in 1434H until the official inauguration date, 9th Rabie I 1439H, under the sponsorship of HRH Prince Abdullah bin Bandar bin Abdulaziz, Deputy Emir of Makkah (May Allah save him!).  
It is our priority to continuously improve the quality of the educational environment and provide the best equipment and technology for our students. This is as UQU students went on participating in all UQU activities and competitions, and achieved a number of awards and fulfillments.   
In the midst of this, the College strives hard to obtain the Program Accreditation, the first objective of which was achieved by the Computers Department by obtaining the accreditation of ABET. It also seeks that all its programs and administrative and technical cadres will obtain the Institutional Accreditation according to the plan of UQU.
In our future plans, we will add a number of programs that enhance the vision and mission of the College, and start graduate programs for a number of academic programs. We also aspire to a pioneering vision at a pace that we are always confident of, and via the unending support by UQU President, who pays much attention to the needs of the College.
We wish that Allah, the Almighty, will grant our University and our students success and progress!                                                           
Dean of Jamoum University College
Dr. Suhail bin Salim Al-Harbi