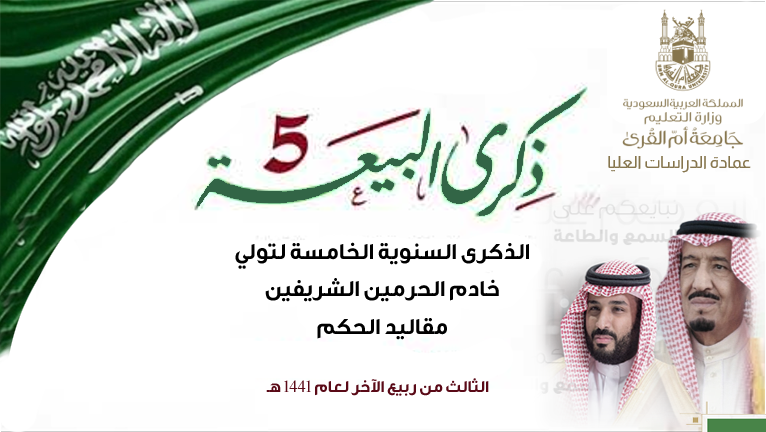 On the occasion of the Fifth Anniversary of the Pledge of Allegiance, the Dean of Postgraduate Studies and the staff of the Deanship renew their allegiance, loyalty, listening, and obeying to the Custodian of the Two Holy Mosques, King Salman bin Abdulaziz Al Suad, may Allah protect him, and His Royal Highness Muhammad bin Salman bin Abdulaziz Al Saud, may Allah protect him, Crown Prince and Deputy Prime Minister.
We ask Allah Almighty to guide their footsteps, and help them to serve our religion and our country.
May Allah protect our country under our wise leadership!