The Deanship of Scientific Research, represented by the Islamic Studies Center, will launch the second phase of "Promising Efficient Cadres in Shari`ah-Related Research" in collaboration with the College of Da`wah and Fundamentals of Religion, represented by the Vice Deanship for Training and Community Service. The first phase of this program was implemented in 20 courses and 60 training hours, and benefited more than 700 postgraduate students. The second phase will be implemented in 10 courses and 30 training hours in the first semester of this academic year.
The program is designed to increase the efficiency of the Shari`ah-related researchers in using modern scientific research tools, and to make use of Shari`ah research in serving the community.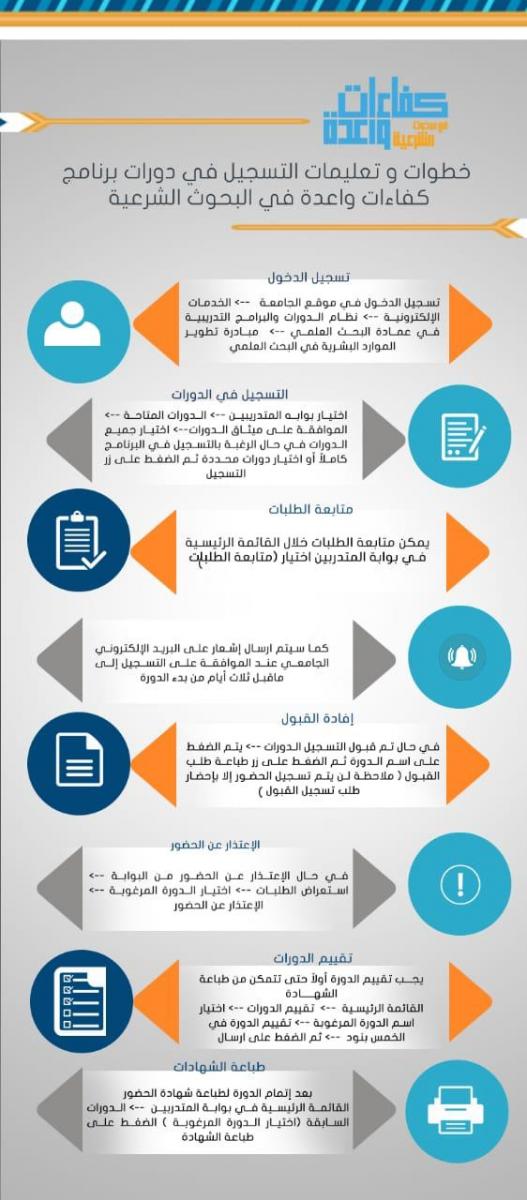 To register in the courses, please visit the training course portal system in the Deanship of Scientific Research.