As part of the efforts of the Deanship of Scientific Research for raising awareness against scabies, the Islamic Studies Research Center designed an awareness leaflet on prophetic guidance in dealing with epidemic diseases. The leaflet included three focal areas in this topic:  
The first focal area tackled general principles containing some pieces of hadith (reports of the words and actions of Prophet Muhammad) from sunnah (the body of the habitual practices of Prophet Muhammad), on the beliefs of Muslims with regard to the transmission of infection, and correcting wrong beliefs in this respect.  
The second one highlighted the guidelines involved in hadith in relation to belief and clearing misconceptions concerning the issue of infection; the necessity of taking preventive measures against epidemic diseases; the agreement between modern science and the content of sunnah.  
The third addressed prophetic guidance in disease prevention, physically and emotionally.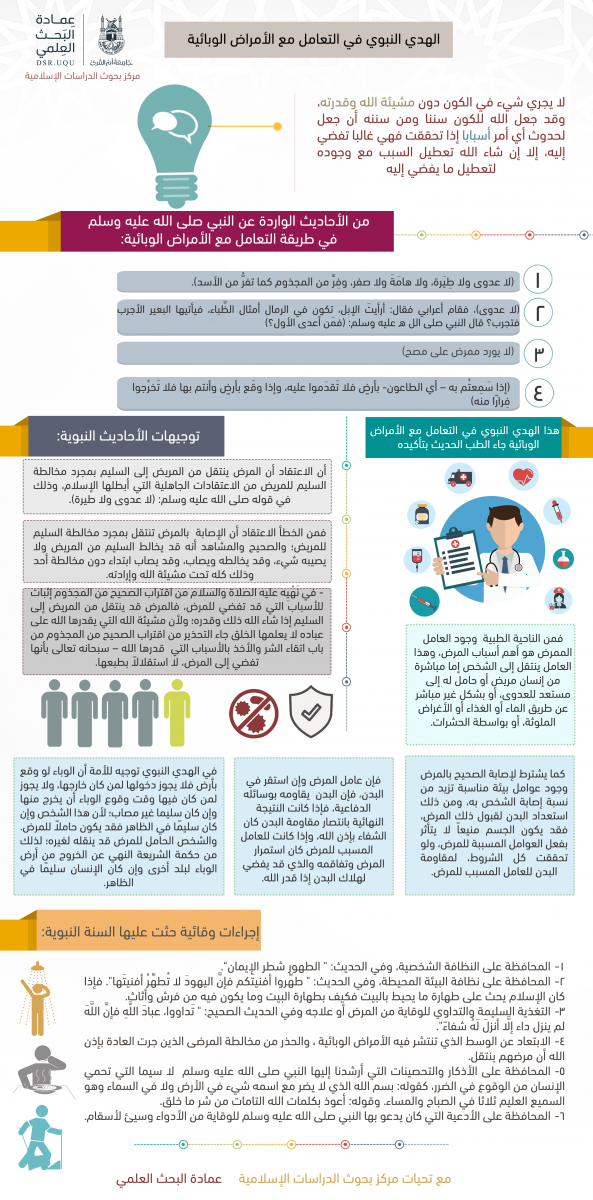 ​
For more information