King Abdu-Aziz City for Science and Technology "KACST" offers program of Graduate Research grants within the Grants Programs for Universities and Research Centers (GPURC) which is reckoned a strategic program within the system of research support and national development directed towards developing a number of scientific skills for postgraduate students in Saudi Arabia.

Science and Technology Unit at Umm Al-Qura university announces start of receiving research proposals for the second batch of the graduate students researches funded by King Abdul-Aziz City for Science and Technology.   
For submission:  click here   Application Form   Rules and Regulations of Plagiarism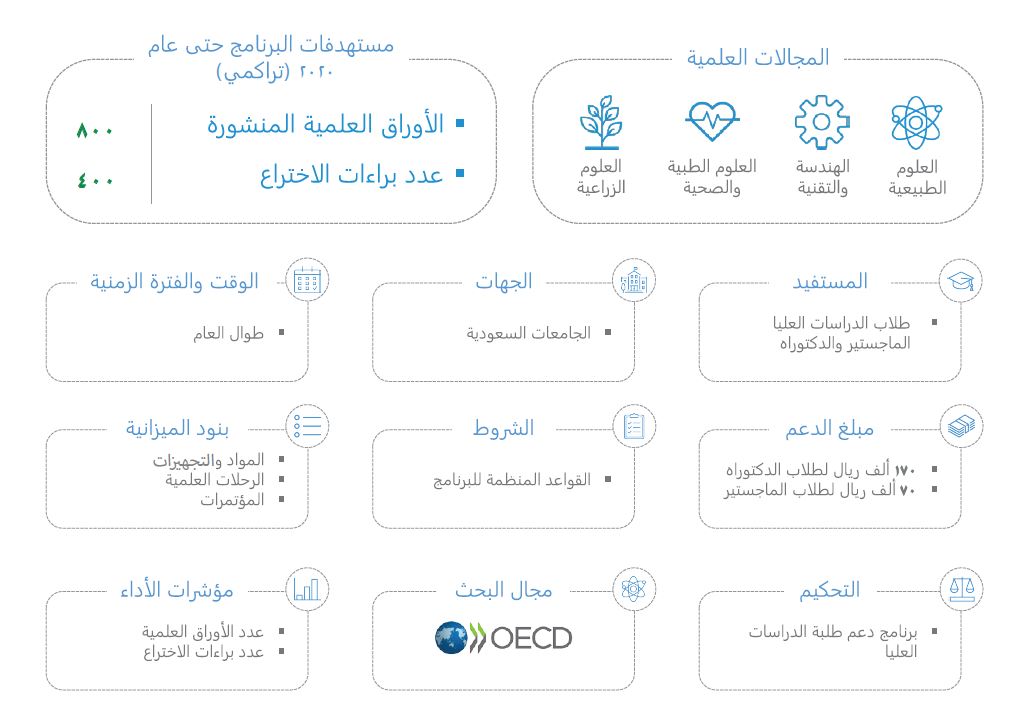 In this sense, the Deanship of Postgraduate Studies urges male and female postgraduate students to seize this opportunity and contribute to upgrading scientific and knowledge research to achieve the Kingdom Vision 2030 and consolidate building of knowledge society to serve sustainable development in the Kingdom. 
For further details about the program and the application mechanism 
Please contact Dr. Ahmed Shawqi
On the following email: [email protected]
Extn. 4998