The Medical Science Research Center at the Deanship of Scientific Research, Umm Al-Qura University (UQU), presented an awareness lecture and research study for Al-Bushra National Secondary School in Makkah on Thursday, 14th December 2017. The event which was titled, "My Nails are Part of My Health," was held at the request of the School's Administration to raise awareness among students of damages of nail extension from a scientific point of view. Therefore, the event was presented by the Research Center, led by Dr. Somayya bint Hashem Hariry (Assistant Head of the Center) along with Dr. Sami bin Sadaqa Ashqar and Prof. Rawaby bint Suhail Qadhi (the Medicine College Research Team which prepared the study).
The event included interesting presentation of documented medical research studies, photographs of some complications, and the causes of such inflammations and infections. Moreover, interactive questions were proposed during the presentation to attract students to the content. Then, and at the end of the presentation, some of the students' queries were answered and discussion was opened with them.
Finally, the research team that prepared the presentation and study was honored by Mrs. Rania Hamed Khawaja, Leader of Al-Bushra National Secondary School, and Mrs. Smira Yusuf Shaqdar, the Headmistress of the School. 
​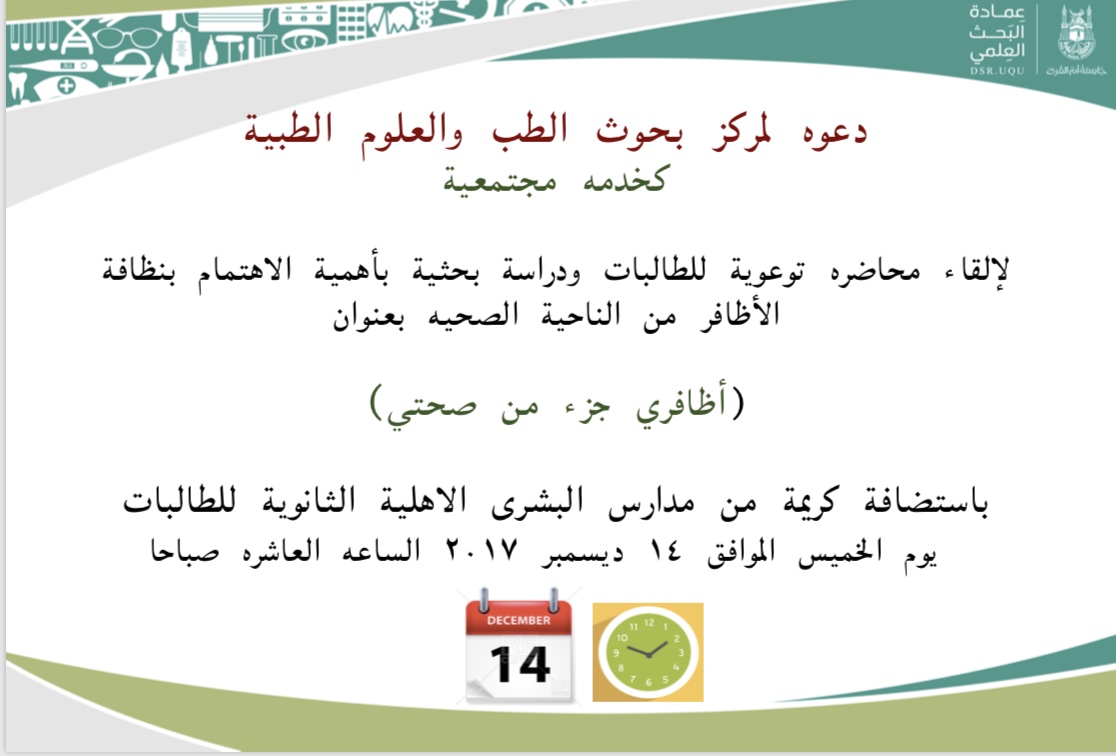 ​