A delegation from Islamic Development Bank visited the Scientific Research Deanship at Umm Al-Qura University (UQU), on Wednesday 26-3-1439 AH. The delegation was led by Mohammed Jamal Al-Saati- special advisor to the bank director, and escorted by a number of managers, including Dr. Ahmed Hariri, Mr. Khalil Ahmed Hassan, regional programs director, and their team. It was received by Dr. Abdelrahman Al-Aahdl, dean of the Scientific Research; Dr. Abdullah Baz, vice-dean of Scientific Research for Information and Publishing; Dr. Faisal Barwis, vice-dean of Scientific Research; Dr. Mohammed Mukhtar, vice-dean of the Deanship for Research Centers; Dr. Hanadi Behairi, vice-dean of Scientific Research, Development, Quality and Academic Accreditation; and Dr. Somaya Sharaf, vice-dean of the Scientific Research Deanship for Research Volunteering and Voluntary Research.
The visit came in response to an invitation by the dean of Scientific Research Deanship to the bank director two weeks ago, when he was at the bank in Jeddah, in the company of the vice-dean of the Information and Publishing Deanship, and the vice-dean of Projects and Research Grants. They talked about the research cooperation between UQU and Islamic Development Bank, the research support opportunities and benefits from their outputs. 
In completion to what has been previously discussed, the two parties discussed the different fields of research cooperation, including research volunteering, workshops on the needs of the bank's operation fields, and transfer of technology as well as research services in line with the needs of Mecca and the state members in the bank; in addition to other domestic and international relevant issues. It was a brainstorming meeting about what the two parties can cooperate over in order to utilize sciences and experiences in both of the university and bank, so that they could come up with the best results serving our beloved country and the Islamic nation.
Both parties have agreed on completing the discussion in order to reach the best common business model. This would be during the current semester- in Allah's will.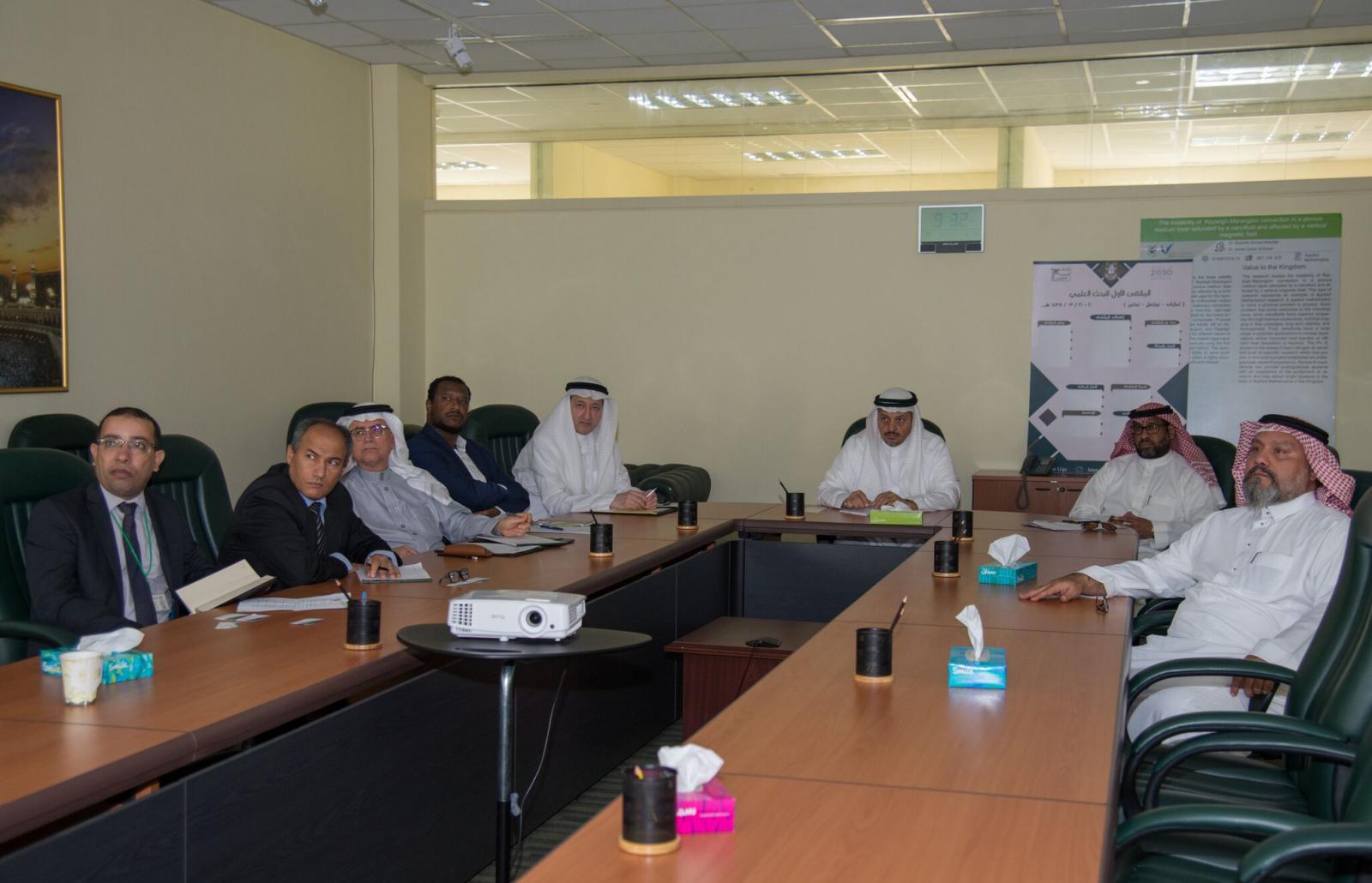 ​