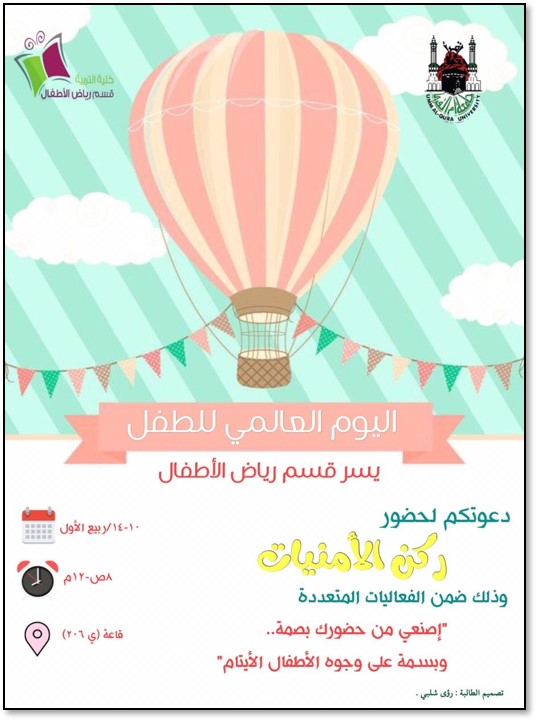 Time of the Activity/ Event
This activity was held during the first semester of the academic year 1439–1440 A.H., in conjunction with World Children's Day, and lasted for about one week.
Location
This activity was held at Umm Al-Qura University in front of hall No. 206 (Y). The activity was then moved to the yard opposite Al-Jawhara Hall.
Objectives
The general objective of the activity:
Achieving the hope of each child from the orphanage, kindergartens and charity associations in Makkah, and to make them happy.
The specific objectives of the activity:
Increasing awareness of the responsibility towards the target group of the activity on the part of the female students of the kindergarten department in particular, and the community in general.
Promoting social solidarity, especially for the orphans.
Feeling proud of participating with and bringing pleasure to all the children.