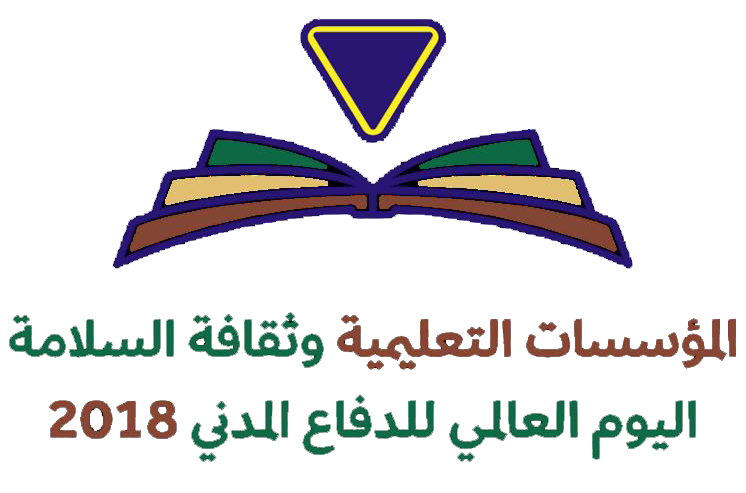 ​
After the General Assembly of the United Nations designated the 1st of March as an international day to celebrate the World Civil Defence Day, the Kingdom of Saudi Arabia – represented by the General Directorate of Civil Defense – celebrates this day with counterpart member states of the International Organization of Civil Protection. This is in appreciation of the great and continuous efforts made by civil defense organs in this age to keep human communities safe and secure against the hazards of natural and human-made disasters and to reduce their tragic impacts, especially with the increase of the hazards and threats that humans have to constantly deal with at home; on the road; and at work. It was this peril that led the international family to take action commensurate with the threat that such hazards pose to the safety of lives and property and to respond to the damage caused by such disasters in three basic areas, namely: "prevention, response, and management," in the aftermath of disasters to help victims; maintain property; and conserve the environment. 
Aims  
Reminding about the extent of importance of the issue of combating disasters of all kinds.
Reminding about the essential role performed by civil protection (civil defense) organs and administrations around the world.
Making civil protection organs in all the world's states realize the importance of synergy in fulfilling their mission.
Benefiting from the various media organs in conveying the directions and instructions of safety and protection to all citizens.
Reminding all states about their duties in providing effective support to the functions and tasks of the Organization that include deploying, encouraging, and developing civil protection at the global level to handle all different types of risks.
Holding symposiums and lectures to introduce the functions and duties of civil protection (civil defense).
Distributing awareness leaflets and posters to citizens and residents in coordination with institutions, companies, schools, and universities.
Some of the Services and Applications Provided by the Ministry of Civil Defense
Qareeb Service
For receiving complaints, suggestions, and queries from reporters of accidents related to the functions of Civil Defense for quick and effective solutions.
Volunteering System
An initiative launched by the Ministry. It gives attention to the importance of volunteer work in order to achieve the Saudi Vision 2030 that aspires to develop social and humanitarian services to be at the same level as the world's advanced states. The system works on attracting volunteers through making registration available and completing all admission requirements electronically.
Applications
​ ​
Sources and Databases That Can Be Useful in This Domain  
Al-Manhal Database
Dar Al-Mandumah Database
Source: "الأمن والحياة" (Security and Life) – Naif Arab Academy for Security Sciences.
Source: First Saudi Conference on Crisis and Disaster Management – Al-Imam Muhammad Ibn Saud Islamic University.
(An event parallel to the World Civil Defence Day will be held on Sunday, Jumada Al-Thani 16, 1439 AH in King Abdullah University Library, female section)
Click here for further details
Ms. Maha Bouges - Public Relations - Female Section