World Book and Copyrights Day 2017
​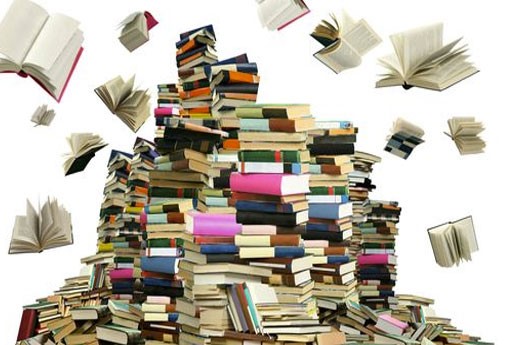 Many hold that, despite the intuitive use of numerous means of publishing, especially the high-tech Internet-based ones, books will continue to retain its grandeur. Its pages are replete with secretes, its lines lined with knowledge, and its ending bearing the most valuable of lessons. In books authors deposit their ideas, and their moral and financial rights are protected by law.
Author's Copyrights:
Moral right: Moral rights of the author include the right to be credited for his book, the right to decide whether or not to publish it (within the applicable general rights), the right of overseeing it, and the right to correct or edit its content.
Financial right: It is of two types: A financial entitlement during lifetime, in return for the effort exerted to collect and organize its content; and another financial after death for the competent inheritors. And to maintain those rights, UNESCO has marked April 23, 2000, to be the World Book and Copyrights Day. The number of partners observing that day is on the rise, which proves the increasing awareness of the importance of the day as an occasion to contemplate on this crucial issue.
Millions of people across over 100 countries celebrate that day through the relevant associations and authorities. Over that lengthy period, the World Book and Copyrights Day has managed to mobilize numerous people of various cultural backgrounds from all over the world for the issue of copyrights. The World Book and Copyrights Day, besides, represents an occasion to discover the wonderful world of the book.
Suggested websites of books, theses and databases:
www.un.org/ar/events/bookday World Book and Copyrights Day
www.unesco.org/new/ar/unesco/events/prizes-and-celebrations/c UNESCO
Wikipediahttps://ar.wikipedia.org/wiki
- Book: "اقتصاديات حقوق التأليف والنشر في إطار حقوق الملكية الفكرية", by Dr. Shaaban A. al-Mahallawi, ISBN: 346.62048MSA
- Thesis: "حماية حقوق المؤلف في الفقه والنظام"
Researcher: Suleiman S. al-Aql
Thesis no: 10583
Database: (EBSCO)
Article: "الملكية العامة في قانون حماية المؤلف الأردني رؤية جديدة لمفهوم قديم"
Author: Muhammad A. al-Nasser & Suhail H. Haddadin