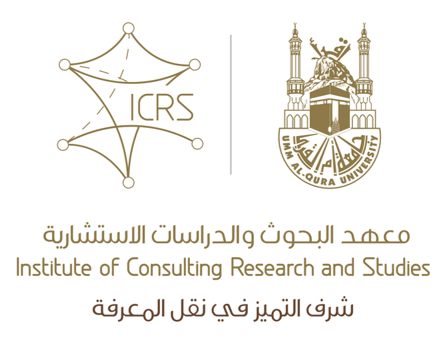 Vision
The institute should be a pioneering institution concerned with the production, transference and establishment of knowledge and technology to achieve the goals of sustainable development in the Saudi Kingdom.
Mission
Promoting transformation programs of Umm Al-Qura University for it to become a pioneering university on the international level.
Values
Transparency
Empowerment
Motivation
Achievement
Proficiency
Basic Value
Commitment
Promise
Attaining knowledge, skillfully
Qualities
Efficiency
Responsibility
Positivity
Professionalism
Leadership
Objectives
Promoting the role of Umm Al-Qura University in achieving the objectives of the Saudi Vision 2030 in building a flourishing economy and a developed knowledge-based community capable of shouldering its duties and competing on the international level.
Leading the initiatives and activities of transferring and establishing knowledge and technologies to participate in the transformation towards Excellency programs in order to build and develop a leading university with international standards.
Forming and developing specialized centers and units in partnership with the colleges, departments and institutes of the university, to constitute a globally renowned national reference and promote the role of Umm Al-Qura University in the third mission of Saudi universities.
Developing and providing consulting studies and services; contributing to the research and development efforts aiming at economic and social development; building and developing an integrated system at the university; and developing professional education and training for the public and private sector and the society.