Speech Therapist Training Program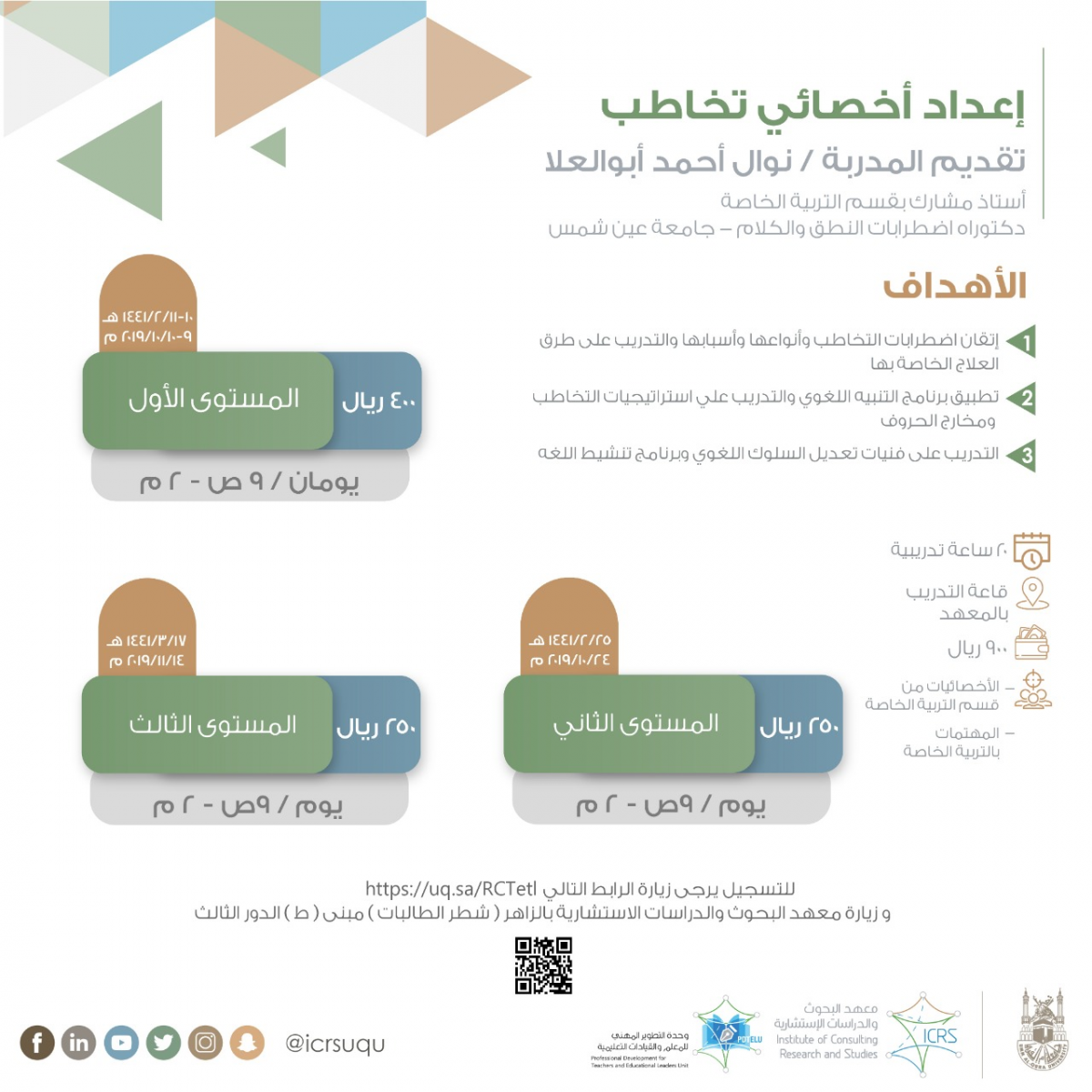 Objectives:
Mastering the knowledge of speech disorders, their types and causes, and receiving training on how to treat them

.

Applying the "Linguistic Alert" program, and training on speech strategies and the articulation points of letters

.

Training on the language behavior modification techniques and the "Language Activation" program

.
Target Group:
Special education specialists
Female staff interested in special education
Training Schedule:
Course Name

Date

Number of Hours

Time

Fees

Location

1

First Level

Wednesday and Thursday

10-11 Safar 1441 A.H.

9-10 October 2019

10

9 a.m.–2 p.m.

400 SAR

The Training Hall at the Institute

2

Second Level

Thursday

25 Safar 1441 A.H.

24 October 2019

5

9 a.m.–2 p.m.

250 SAR

3

Third Level

Thursday

17 Rabi` Al-Awwal 1441 A.H.

14 November 2019

5

9 a.m.–2 p.m.

250 SAR

Total

20 Training Hours

900 SAR
Length of training courses: 4 days
Registration fees for the complete program: 900 SAR
For registration:
Please visit the Consulting Research and Studies Institute, Female Section, Al-Zahir Campus, Gate 3, Building T, third floor. 
For initial registration: click here. 
To have your registration confirmed, fees must be paid in cash. 
For enquiries, please contact:

[email protected]