Umm Al-Qura University
---
Consultant: Dr. Tahar Lazhar Al-Habib Al-Tahar Ayed
---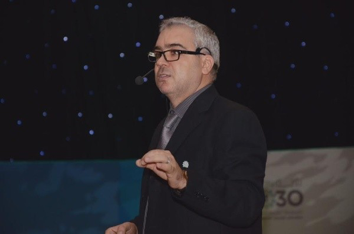 Dr. Tahar Lazhar Ayed
Assistant Professor at the College of Business Administration - Umm Al-Qura University, and the Graduate School of Commerce, Sfax, Tunisia in the specialization of Entrepreneurship, Business Analysis and Strategies - Postgraduates studies at UQAM, Montreal, Canada, and Al-Manar University, Tunisia.
Chair of the Quality Unit, Department of Marketing, College of Business Administration, Umm Al-Qura University.
Marketing consultant at Institute of Consulting Research and Studies, Umm Al-Qura University (2016-2018).
Associate Researcher in Entrepreneurship at Sorbonne University, France, (2017 AD – Present).
Researcher at Al-Muallim Bin Laden Chair for Creativity and Entrepreneurship (Research: A Field Study on the Entrepreneurial Intention of the Students at UQU).
Key Advisory Expertise: 
More than ten years of experience in consulting for national and international companies in marketing, project feasibility studies, business analysis, and strategic planning.
Chair of the feasibility study for the Privatization of the Energy Sector Project in Hydro Quebec Institute, Montreal, Canada, 2000-2002 AD.
Management framework

consultant for global firms including the supervision of the Marketing Department at CFH Security, Montreal, Canada, and of feasibility study of a partnership project between the two companies: CFH Security, Montreal, Canada, and Strike First, Toronto, Canada, 2000 – 2004 AD.
Consultant and trainer at a Canadian-Tunisian consulting and training office, 2004-2006 AD.
More than 15 years of experience in training, including:
Training postgraduate students and academic staff in marketing behavior, marketing strategies, business and data analysis, and research methodology.
Training commercial representatives from Canadian, Tunisian, and Saudi companies in the art of marketing communication, market access plans, and project feasibility studies.
Researcher member in several research projects in partnership between international universities.
Publishing several books and scientific articles in international refereed journals.