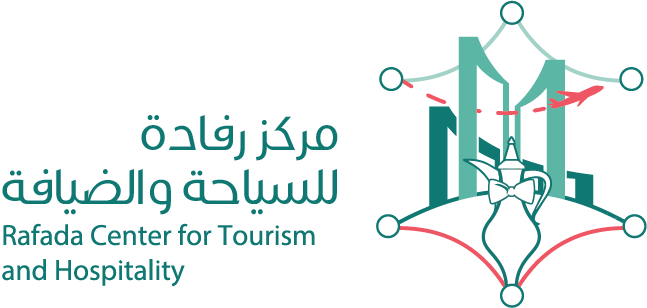 Vision
We endeavor to make the Rafada Center one of the leading centers in the Saudi Kingdom and the Arab nation with regards to the programs in the field of consultation, development studies and professional development in tourism as well as the hospitality industries. Moreover, we endeavor to enrich the tourism content in the kingdom in such a manner that supports the Saudi identity.
Mission
To serve the business and government sectors by providing world level consultation in the field of professional development in the tourism and hospitality field.
Strategic Objectives
Contributing to the fulfillment of the aims of the Saudi Vision 2030 in the development of tourism and the hospitality sector.
Providing technical and professional studies and consultation in tourism and hospitality to the relevant parties in the public and private sectors.
Providing academic and professional programs that adopt best international practices in tourism and hospitality.
Developing and qualifying human cadres capable of leading the tourism and hospitality sector.
Contributing to developing tourism and finding innovative solutions for the problems facing the tourism and hospitality sector.
Boosting international cooperation with international organizations working in the field of tourism and hospitality.