The Institute of Consulting Research and Studies (female section) launched the training schedule for the second semester of the year 1441 A.H. The training schedule includes a variety of specialized training courses. The first training course is planned to be launched next week, on Tuesday, 17 Jumada Al-Thani, 1441 A.H., and the courses are to continue throughout the first semester.
These training programs are an extension of the different programs of the institute, which benefit many of those targeted in these courses. The implementation of these programs is in line with the development movement that our dear Kingdom of Saudi Arabia is witnessing, according to the development of sound and successful visions.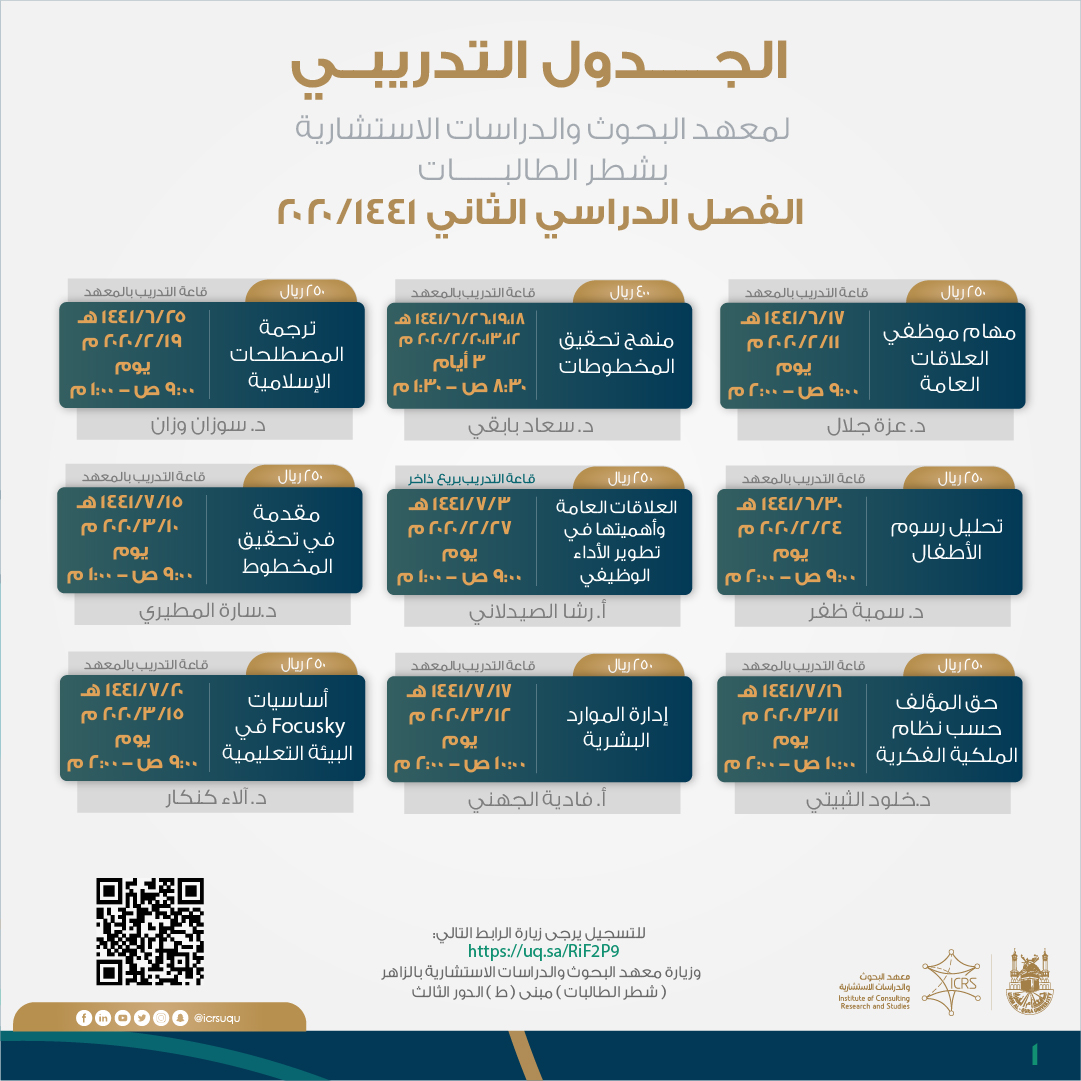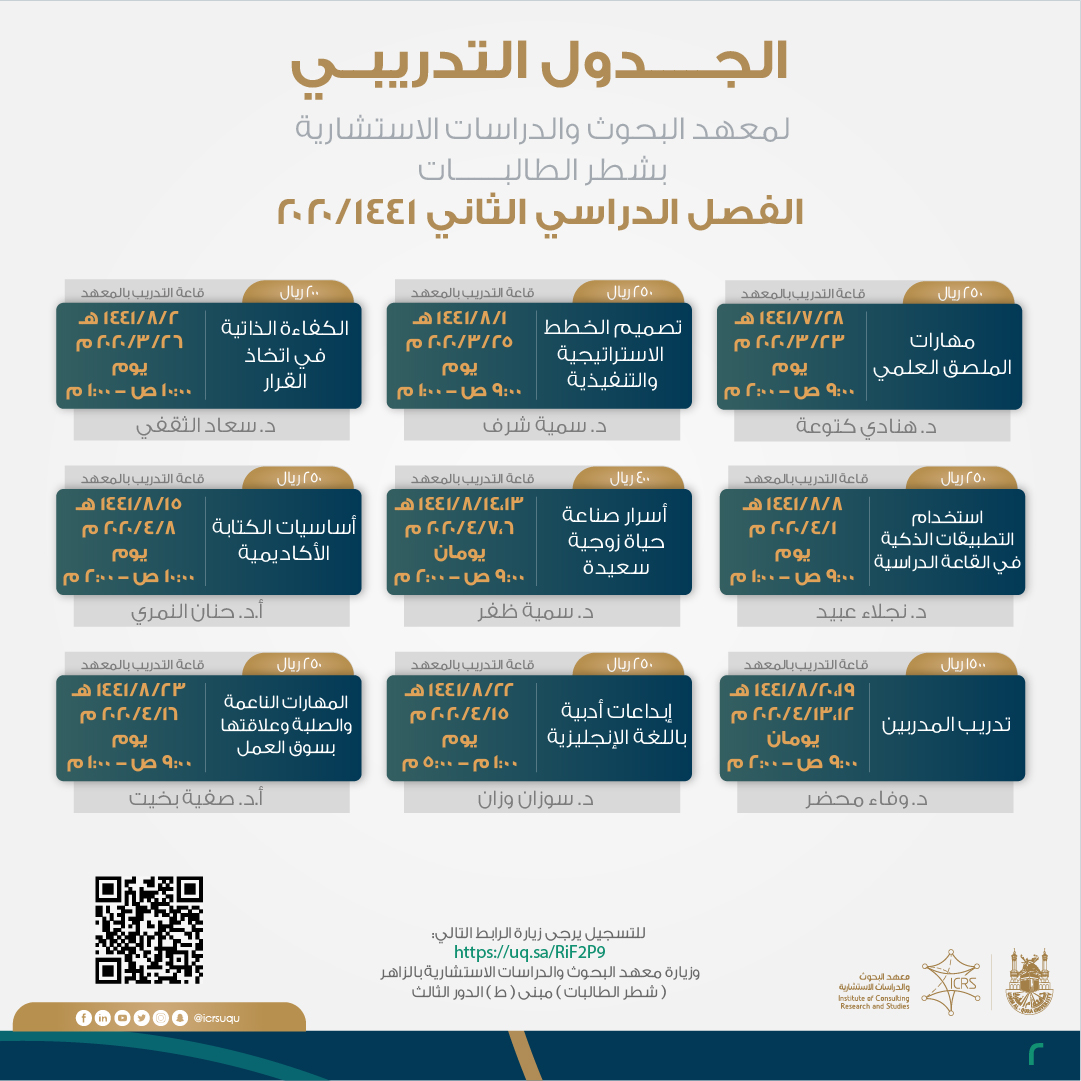 For more information about courses and registration, visit the following link: click here.