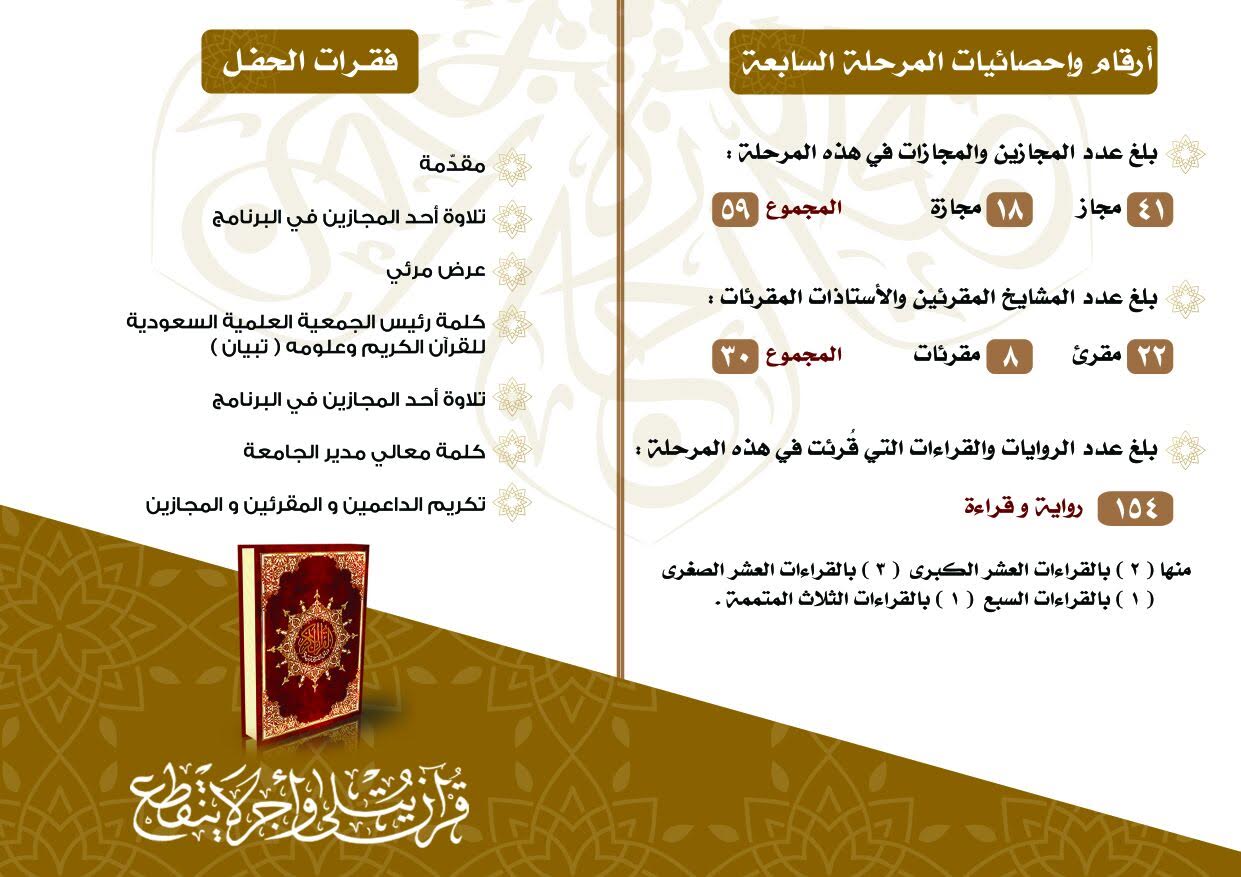 Saudi Scientific Association of Quran & Its Sciences "TBEIAN" on Wednesday, 8/3/1438H, will hold a closing ceremony for the seventh stage of Eqraa & Ijazah Program.
During the ceremony, more than fifty students will receive Ijazah certificates under the patronage of President of Umm Al Qura University (UQU) Dr. Bakri Bin M'atoog Bin Bakri Assas.
It will be held at Sheikh bin Baz Hall, Da'wa and Usul-ud-Din in in Al-Abdiyah Campus and at Juffali Hall in the Girls Section.