The Institute of Consulting Research and Studies in the female section launched the training schedule for the first semester of 1441 A.H., which includes a variety of specialized training courses. The first training course is planned to be launched in the last week of the month of Muharram, and the courses are to continue throughout the first semester.
These training programs are an extension of the institute's different programs, which benefit many of those targeted in these courses. The implementation of these programs comes in line with the development movement that our dear kingdom is witnessing, according to the development of sound and successful visions.
The Dean of the Institute of Consulting Research and Studies, Dr. Ali bin Muhammad Al-Sha`iri, praised the care and support His Excellency the President of the University, Prof. Abdullah bin Omar Bafail, gives to the initiatives and activities of the institute in producing, conveying and establishing knowledge and technologies. This is to participate in the transformation towards excellent programs in order to build and develop a leading university with international standards.
His Excellency expressed his thanks to the Vice Dean of the Institute of the female section, Dr. Noura bint Salih Faruqi, as well as its staff for their service and dedication to promote the female section of the institute.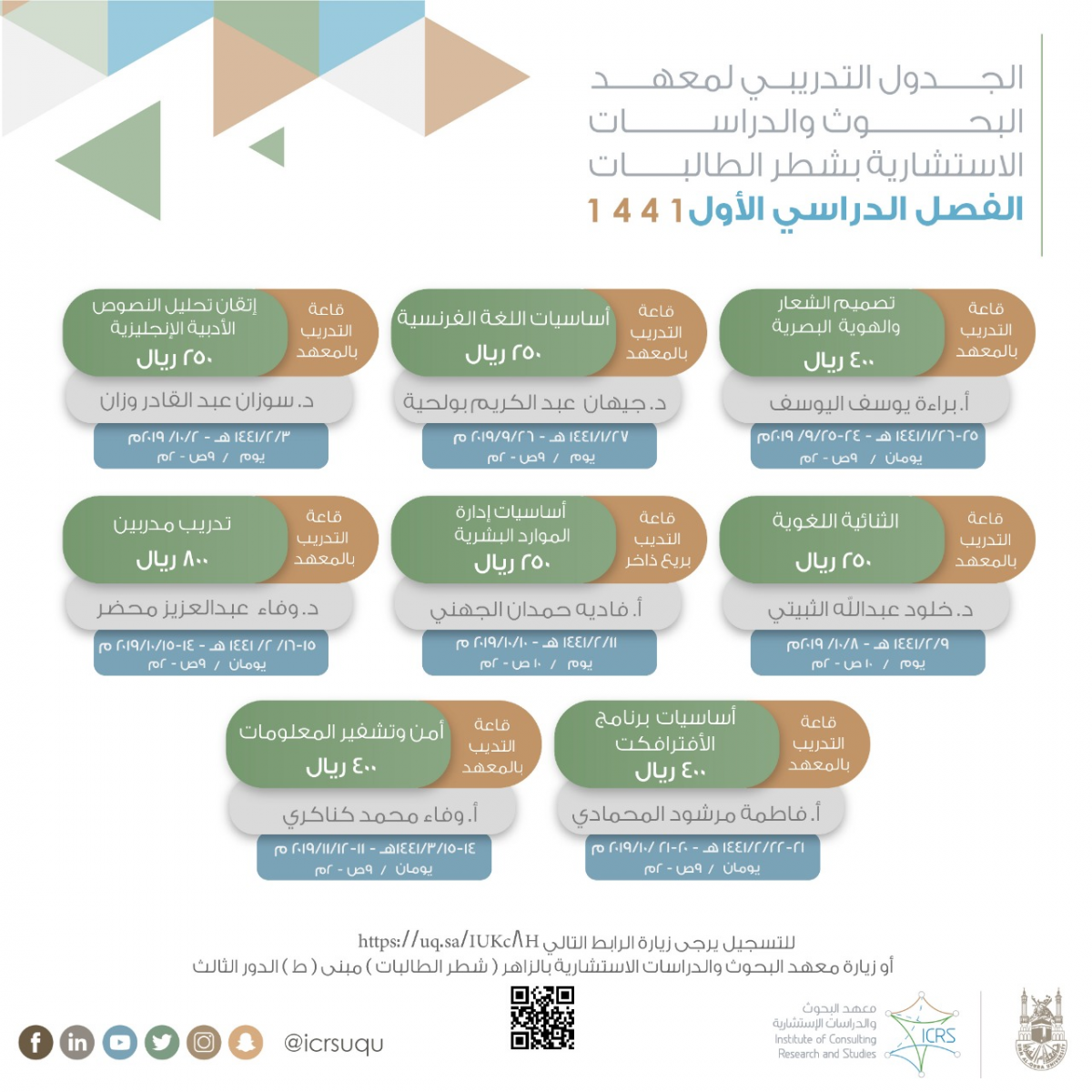 For more information and registration, please click here.