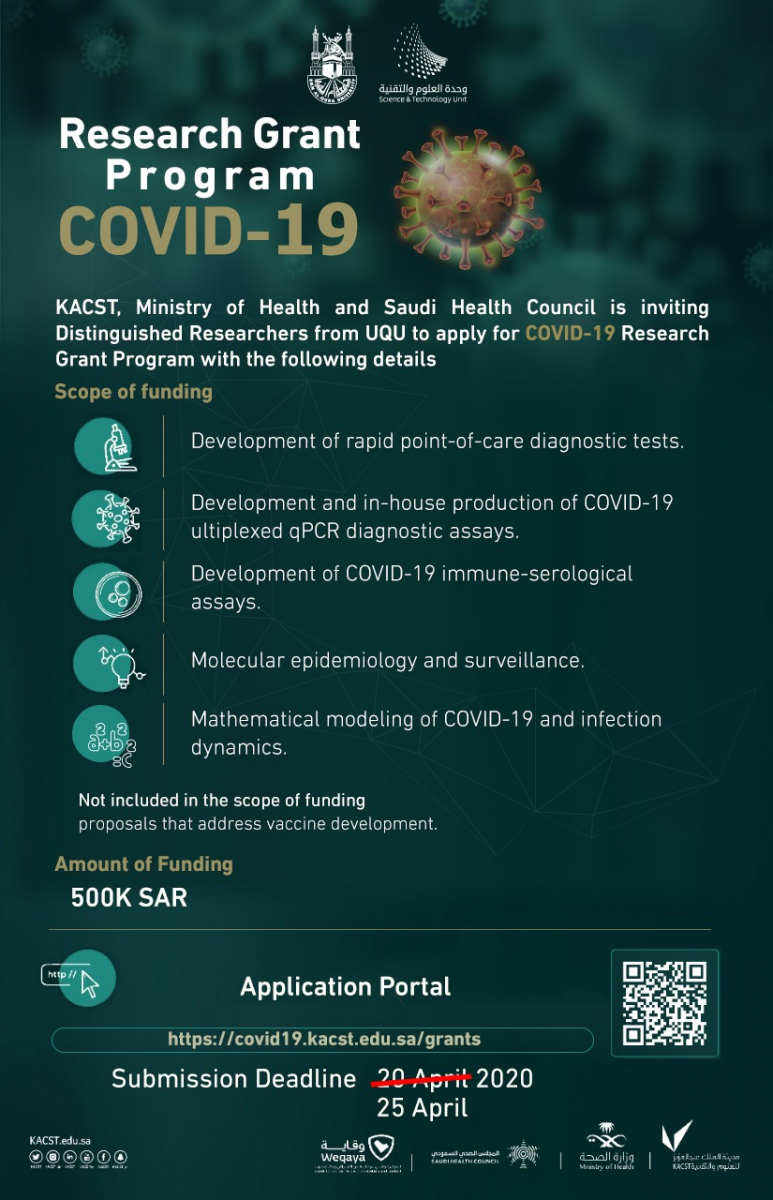 COVID-19 Research Grant Program
KACST, Ministry of Health and Saudi Health Council is inviting Distinguished Researchers from UQU to apply for COVID-19 Research Grant Program with the following details.
Scope of funding
Development of rapid point-of-care diagnostic tests.
Development and in-house production of COVID-19 multiplexed qPCR diagnostic assays.
Development of COVID-19 immune-serological assays.
Molecular epidemiology and surveillance.
Mathematical modeling of COVID-19 and infection dynamics.
Not included in the scope of funding
proposals that address vaccine development.
Amount of Funding
Submission Deadline
Application Portal
Research grant guideline