​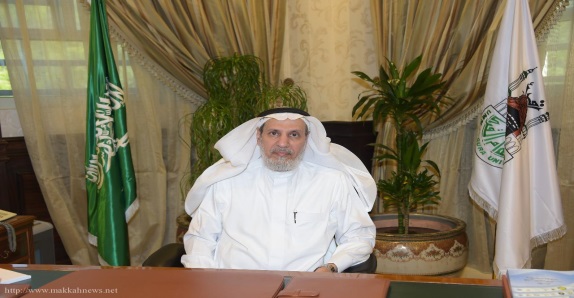 In the Name of Allah, the All-Merciful, the Ever-Merciful
Praise be to Allah for his kindness..Thanks to Him for our success… And pray for the Prophet and the faithful, and his family and companions..
Allah the Almighty granted our University, "Umm Al-Qura University", to be honored by three pillars. First is the message of science extending from the message of the Holy Mosque and its role in the dissemination of science and knowledge from its corridors, scientific circles scientists and jurists of the nation. Second pillar is the honor of the place and the neighborhood of the old house of Allah. As per the third one, it is embodied in the name of this blessed university, "Um al-Qura", the destination of Muslims, where the Sacred House, the Pillar of Revelation and the message of our master and noble Prophet Muhammad bin Abdullah (PBUH).
Hence, we must sense these pillars as we perform the task entrusted to all of us, which we have honored by our rulers – May Allah support them- to serve our nation and our society through this university. Moreover, it is also necessary to realize the importance of the responsibility and tasks entrusted to us as a team and system within this scientific edifice, and strive to raise the University's scientific, educational, research and societal mission to achieve the national visions and objectives that our wise leadership- May Allah help them- aspires to fulfill the role of the university and its active participation in the comprehensive national development.
We ask Allah the Almighty to extend all of us with His help and success, and to guide us for the good and the benefit of our country, Kingdom of Saudi Arabia, and the service of its citizens.
UQU President
Prof. Abdullah bin Omar Ba-Hussein Bafail