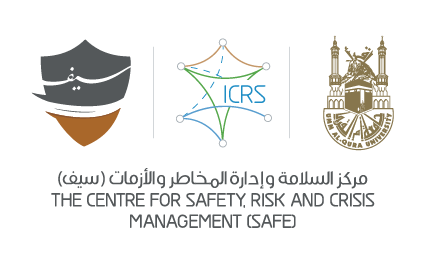 Introduction
The workshop aims to provide a scientific study on the management of disasters and crises, and propose scientific highlights and solutions with regard to flood disasters. The workshop will be held on Thursday 4 April 2019 A.C., corresponding to 28 Rajab 1440 A.H.
---
Workshop Themes
The first theme:
Risks and crises resulting from floods and their effects.
Climate studies
Hydrological modeling studies
Psychological, social, and civil studies
The second theme:
The solutions and the engineering, technical, and administrative proposals put forward to limit the risks and crises resulting from floods.
Future cities and protection of the region from risks and crises
The use of modern techniques in the management of risks and crises
The third theme:
The role of the Change Administration in dealing with the risks and crises resulting from floods.
Community Responsibility and strategic partnerships
Qualification and Training Program
Change Management and Decision Support
---
Important Dates
Event 

Date

Deadline for receiving scientific contributions and participating presentations

Note: The duration of the presentation is 15 minutes. It is permissible to submit the contributions either in Arabic or in English.

26-4-2019

Participation Acceptance Results

29-4-2019

Workshop Organization Date

04-04-2019
---
Working Committees
The Executive Committee
| | |
| --- | --- |
| Name | Position |
| Dr. Ali Al-Sha`iri | Head of the Committee |
| Dr. Yusuf Al-Utaibi | Deputy Head of the Committee |
| Dr. Imad Al-Jahdali | Member |
| Dr. Hameed Al-Alwani | Member |
| Dr. Ra'id Shalwalh | Member |
| Dr. Abdul-Rahman Majrashi | Member |
| Prof. Osama Khuzaim | Member |
| Dr. Nora Farouqi | Member |
| Dr. Sumaya Sharaf | Member |
| Dr. Hawazin Al-Zubaidi | Member |
The Scientific Committee
| | |
| --- | --- |
| Name | Position |
| Dr. Abdullah Al-Qurashi | Head of the Committee |
| Dr. Musa Al-Beesi | Deputy Head of the Committee |
| Dr. Iskandar Hawsawi | Member |
| Dr. Mi`raj Marza | Member |
| Dr. Ahmad Al-Ahmadi | Member |
| Dr. Talal Mandurah | Member |
| Dr. Al-Sayyid Ali Hirmas | Member |
| Lect. Muhammad Zamzami | Member |
| Lect. Ahmad Ikram | Member |
| Lect. Rif`at Basrawan | Member |
The Financial Committee
| | |
| --- | --- |
| Name | Position |
| Dr. Yusuf Al-Utaibi | Head of the Committee |
| Lect. Ali Al-Umari | Member |
The Mass Communication Committee
| | |
| --- | --- |
| Name | Position |
| Dr. Abdul-Rahman Majrashi | Head of the Committee |
| Dr. Noura Farouqi | Deputy Head of the Committee |
| Dr. Hussain Mitwalli | Member |
| Dr. Sumaya Sharaf | Member |
| Dr. Hawazin Al-Zubaidi | Member |
The Organizational Committee
| | |
| --- | --- |
| Name | Position |
| Dr. Abdul-Rahman Majrashi | Head of the Committee |
| Dr. Yusuf Al-Utaibi | Deputy Head of the Committee |
| Dr. Noura Farouqi | Member |
| Dr. Sumaya Sharaf | Member |
| Dr. Hawazin Al-Zubaidi | Member |
| Lect. Ali Al-Umari | Member |
The Accompanying Exhibition Committee
| | |
| --- | --- |
| Name | Position |
| Dr. Yusuf Al-Utaibi | Head of the Committee |
| Dr. Abdul-Rahman Majrashi | Deputy Head of the Committee |
| Dr. Talal Manderwah | Member |
| Dr. Hussain Mitwalli | Member |
| Lect. Ali Al-Umari | Member |
| Lect. Ahmad Ikram | Member |
| Lect. Rif`at Basrawan | Member |
| Eng. Muhammad Iskandar | Member |
| Lect. Muawia Babtain | Member |