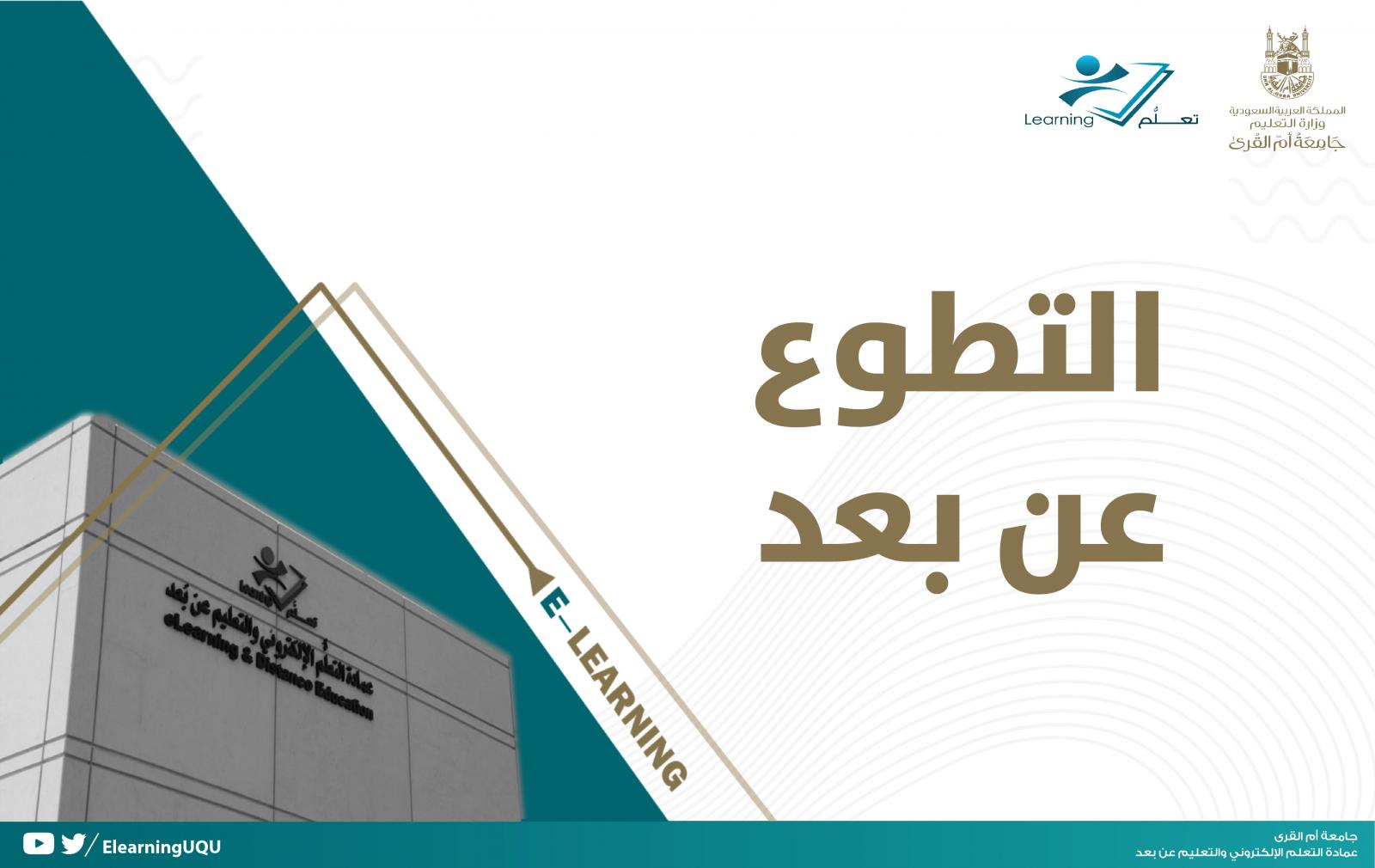 Introduction
The Volunteering Unit in the Deanship of E-Learning and Distance Education was established, according to the directions of His Excellency the UQU President, as per Circular No. 41020014441, including the establishment of the volunteering work units in all the supporting colleges, institutes, and deanships.
Objectives
Participation in achieving the Kingdom of Saudi Arabia's vision in the field of volunteering work, the target of which is to reach one million volunteers in the non-profit sector by 2030 A.C, through supporting the university's efforts in boosting effective partnerships in society.
Promotion of the values of volunteer work, as well as the human and charity values of the female affiliates of the deanship, besides raising the awareness of the social responsibility of the entity.
Optimal use of the resources and capabilities available in the deanship, including human expertise and knowledge.
Enrichment of the teamwork spirit and improvement of the level of participation and harmony among employees.
Creation of opportunities for national volunteering initiatives.
Preparation, development, and update of the volunteering plan of the body so as to be consistent with its strategy and objectives.
Provision of a volunteering community reputation that is consistent with the community activities and programs provided by the deanship throughout the year.
Identification of the volunteering opportunities available in the body, including courses, workshops, and technical programs, in collaboration with the other organizational units, and hence monitoring of the level of the body's accomplishment.
Calculation of the volunteering programs and practices provided by the body each semester.
Being informed about the best local and international practices in the field of institutional volunteer work with the aim of updating and developing the work method.
Coordination with the relevant bodies in the Vice Deanship for Voluntary Work in the College of Community Service and Continuing Education.