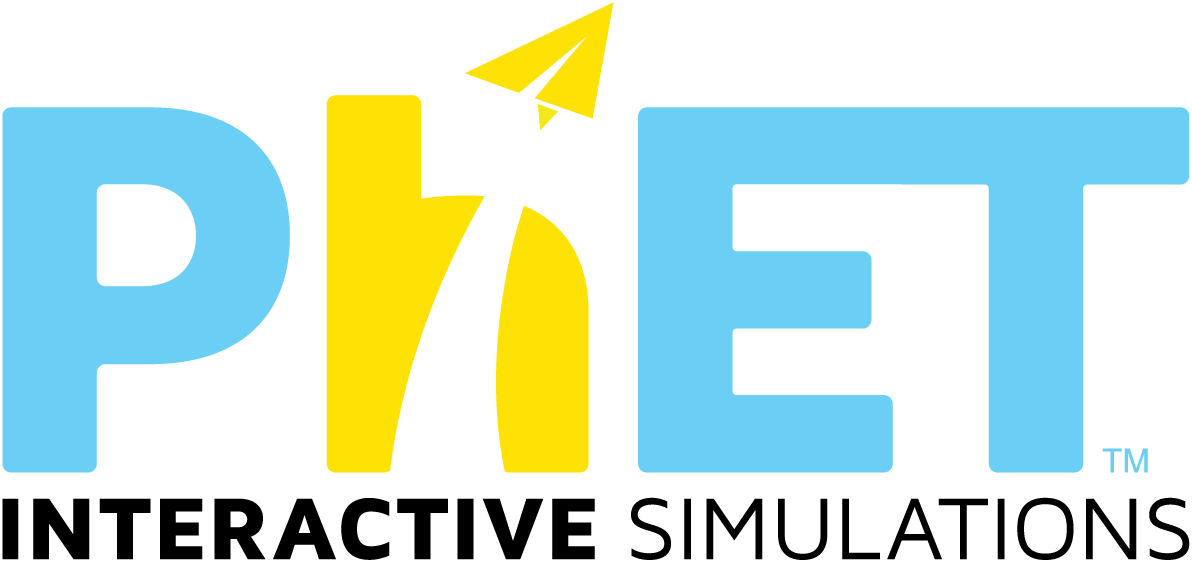 This website provides fun, interaction, and free research based on science and mathematics simulations. We extensively examine and evaluate each simulation to ensure educational efficiency. This includes meetings with the students and the use of simulations in open source classrooms (see our source code). Moreover, the Phet Project supports many sponsors, thereby making these sources available to all students and teachers.
Interactive simulations (physics, chemistry, mathematics, geoscience, biology).
158 interactive simulations.
93 translations.
2307 lessons delivered by teachers.
These simulations are available in Arabic.
It aims to serve as a comprehensive, encyclopedic reference for online labs in a variety of subjects, particularly virtual laboratory simulations for science education. We categorize useful lists of online lab simulations, virtual science experiments, and free educational software. We currently present resources in chemistry, physics and biology to help learners identify free and commercial virtual science labs. We also offer online educational resources and information about simulations and free software on anatomy, geology, astronomy, design, and mathematics.
Through these online resources, you can obtain experience in mathematics and sciences without having to set foot in a physical classroom or laboratory environment.
Online labs are available in different sciences: (chemistry, physics, biology, anatomy, geology, astronomy, design, and mathematics).
Chemistry labs, which include general chemistry and organic chemistry.
Physics labs, which include condensed matters and particle physics.
Biology labs, which include microscopy, genetics, and life sciences.
Anatomy labs, which include physiology and anatomy.
Geology labs, which include geoscience.
Astronomy labs, which include space sciences.
Design labs, which include three-dimensional modelling and two-dimensional graphics.
Mathematics labs, which include the analysis of data and charts.
Objectives:
Providing remote access to labs in various disciplines of science and engineering. These virtual labs meet the requirements of undergraduate and postgraduate students as well as researchers.
Motivating students to conduct experiments by arousing their curiosity. This helps them learn basic and advanced concepts through remote experiments.
Providing a complete learning management system for virtual labs, where the students can take advantage of the various tools for learning, including additional web resources, video lectures, animated presentations, and self evaluation.
Sharing costly equipment and resources, which are available to only a limited number of users due to constraints on time and geographical distances.
Advantages:
Virtual labs provide the students with the results of different experiments through one of the following methods or a combination of methods:

These labs model physical phenomena through a set of equations and simulations to receive the result of a specific experiment. This can provide, at best, a rough copy of the real experiment.
Moreover, virtual labs provide measured data for virtual laboratory experiments corresponding to data previously obtained through measurements on a real system. With virtual labs, the students are able to run an experiment remotely in an actual lab, providing them with its result through the computer interface.
This requires conducting the laboratory experiment remotely.

Virtual labs become more interactive and real when we provide the students with additional inputs, such as audio and video streaming accompanying the actual laboratory experiment and equipment.
Extensive Fields of Virtual Labs:
Electronics and Communications
Computer Science and Engineering
Electrical Engineering
Mechanical Engineering
Chemical Engineering
Biotechnology and Biomedical Engineering
Civil Engineering
Physics
Chemistry