Schedules and Exams Coordination Committee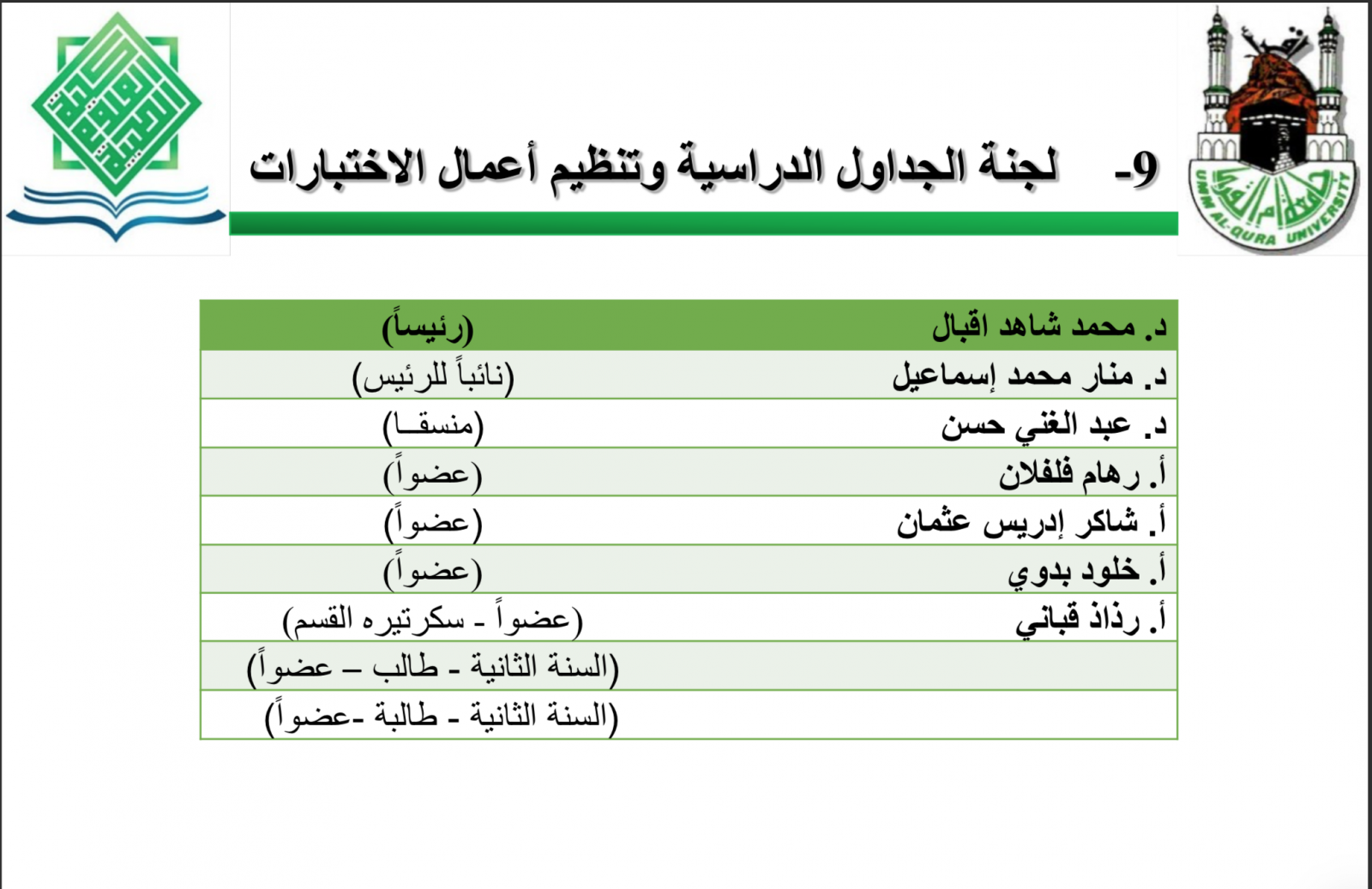 Responsibilities:
Preparing class schedules for different academic levels of the Medical Laboratories program.
Organizing and setting the dates and schedules of the periodical and final exams, distributing observation work, and organizing the exams.
Forming Internal Evaluators Committee.
Putting criteria for examination.
Receiving reports from the external evaluators.
Documenting exams' problems, finding solutions to them, and communicating with exams marking committees.