Student's Out-Of-Class Activities and Community Service Committee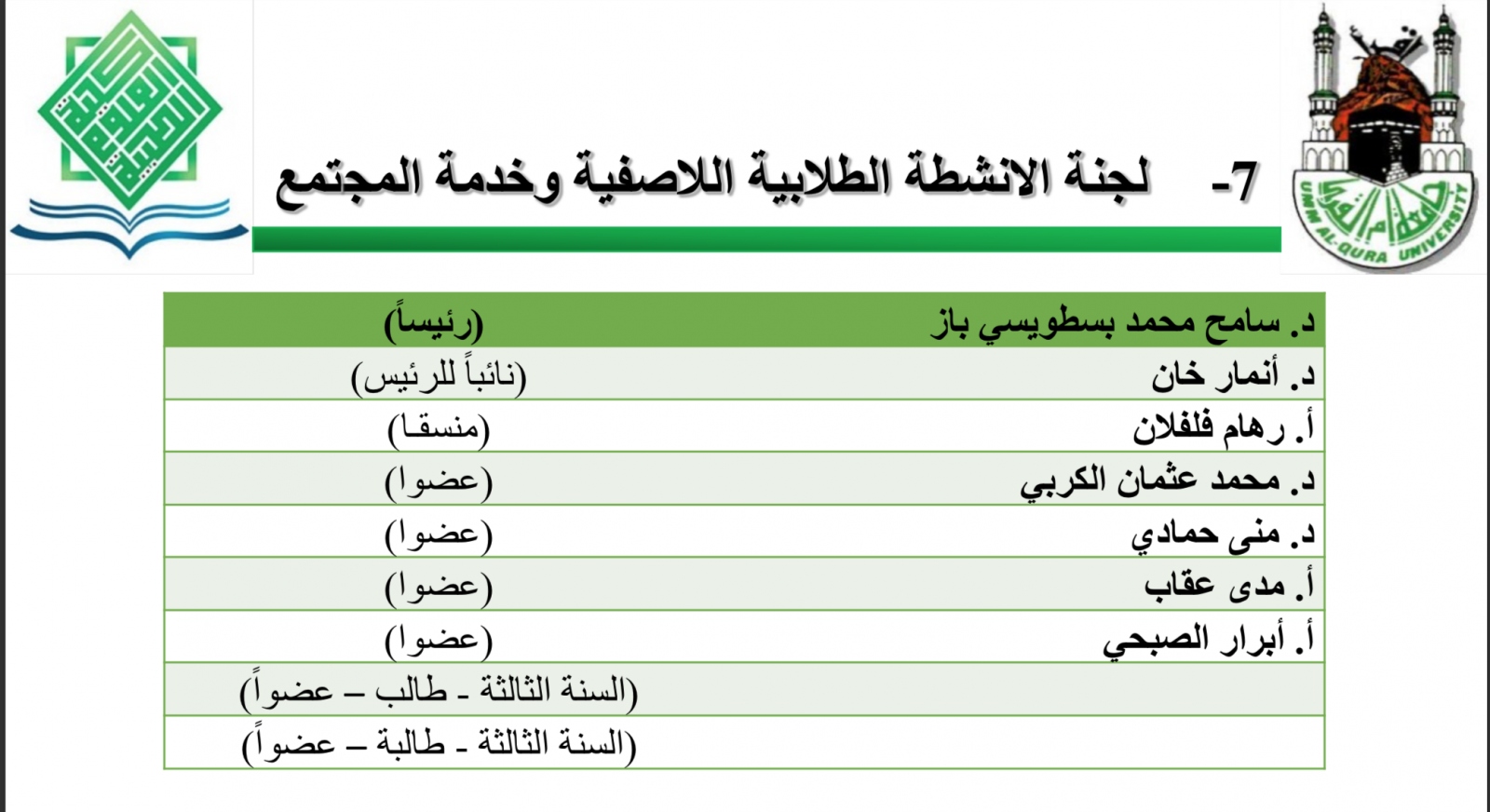 Responsibilities:
Preparing timeline for all students activities suggested for the new academic year.
Supervising the implementation of students' activities with accordance to the timeline agreed upon.
Submitting periodical report to the Quality Assurance Committee on the implemented students' activities, including photos and documents required for documentation, in order for the committee to announce their implementation in coordination with the Media Committee.
Writing quarterly report on all students' activities, and submitting it to the Quality Assurance Committee to write its quarterly and annual reports on the total activities of the Department of Medical Laboratories.
Making a plan for the community service activities and conferences to be held by the department.
Preparing a file for the community service activities held by the department in the past academic years.
Calculating the percentage of staff and students participation in the community service activities.
Reaching community engagement at the levels of schools, homes for aged, and homes for people with special needs.
Measuring community satisfaction with the services provided by the program.