Educational Requirements, Laboratories, Libraries and Safety Committee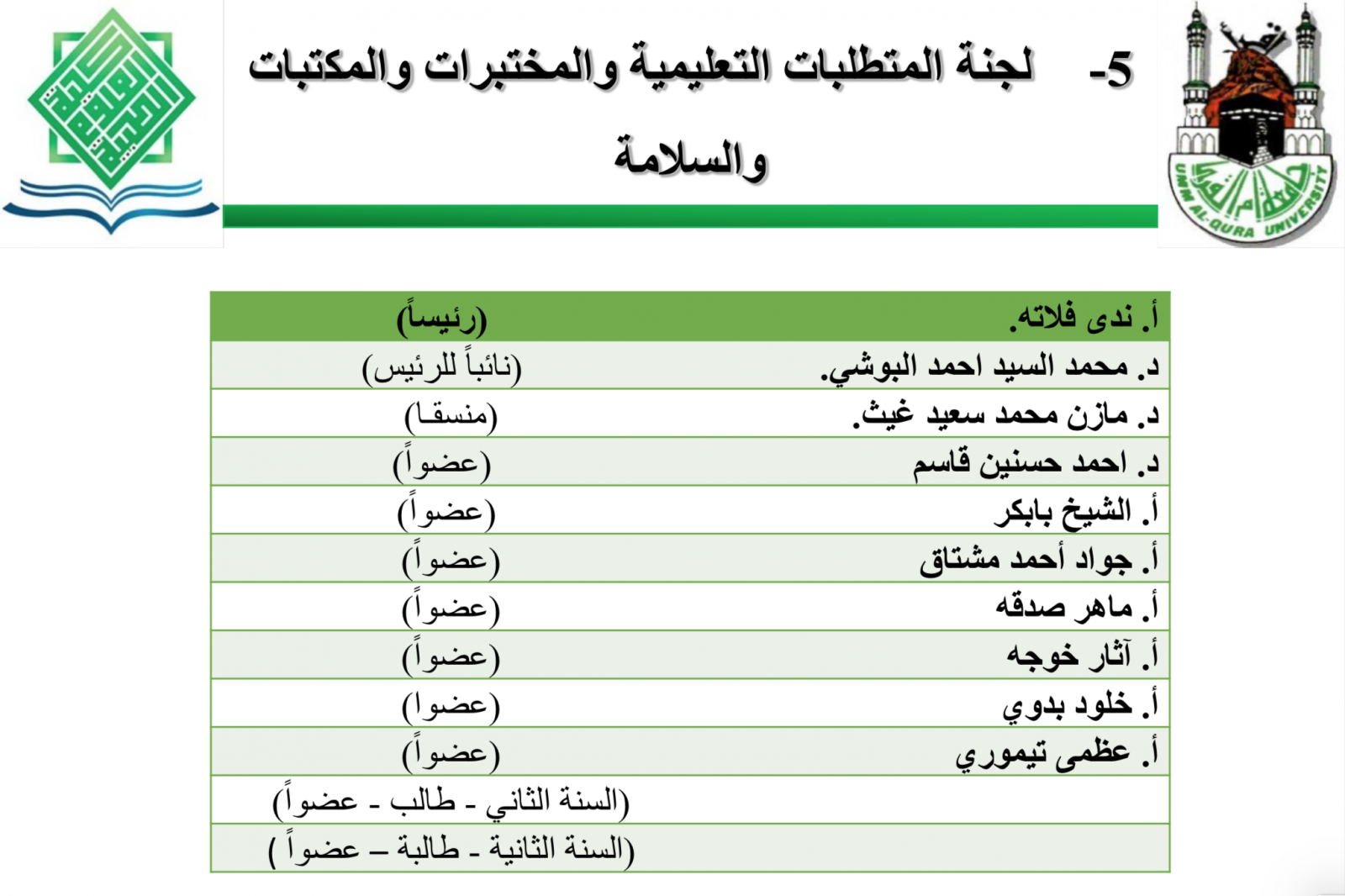 Responsibilities:
Ensuring the readiness of the laboratories for teaching and implementing the scientific researches of the students.
Putting a sign on the doors of the laboratories introducing the name of each laboratory, and the names and photos of its supervisors.
Putting safety signboards in the laboratories.
Creating a file of the students' activities in the laboratories introducing the activities of each student and how he is regularly assessed.
Creating a file of the equipment and facilities of each laboratory.
Communicating with different majors of the Medical Laboratories program to create lists of the needs of the educational process for the students of the current and upcoming academic years.
Creating lists of current equipment and future requirements.
Creating lists of scientific research requirements in the Medical Laboratories department, such as lab devices, chemicals and other supplies.
Following up on the orders of the Medical Laboratories department.
Creating database of the academic books available in the department.
Regularly updating the books and scientific references through conducting needs assessment for the different majors of the department.
Creating online database of the unified lectures in the courses of the department, and making it available in the scientific library of the department.
Conducting books and volumes inventory for the department's medical library and the King Abdullah Central library.
Arranging visits to the libraries for the academic staff and students representatives.
Ensuring the availability of scientific references for the students, and regularly update and increase them.