Scientific Research and Conferences Committee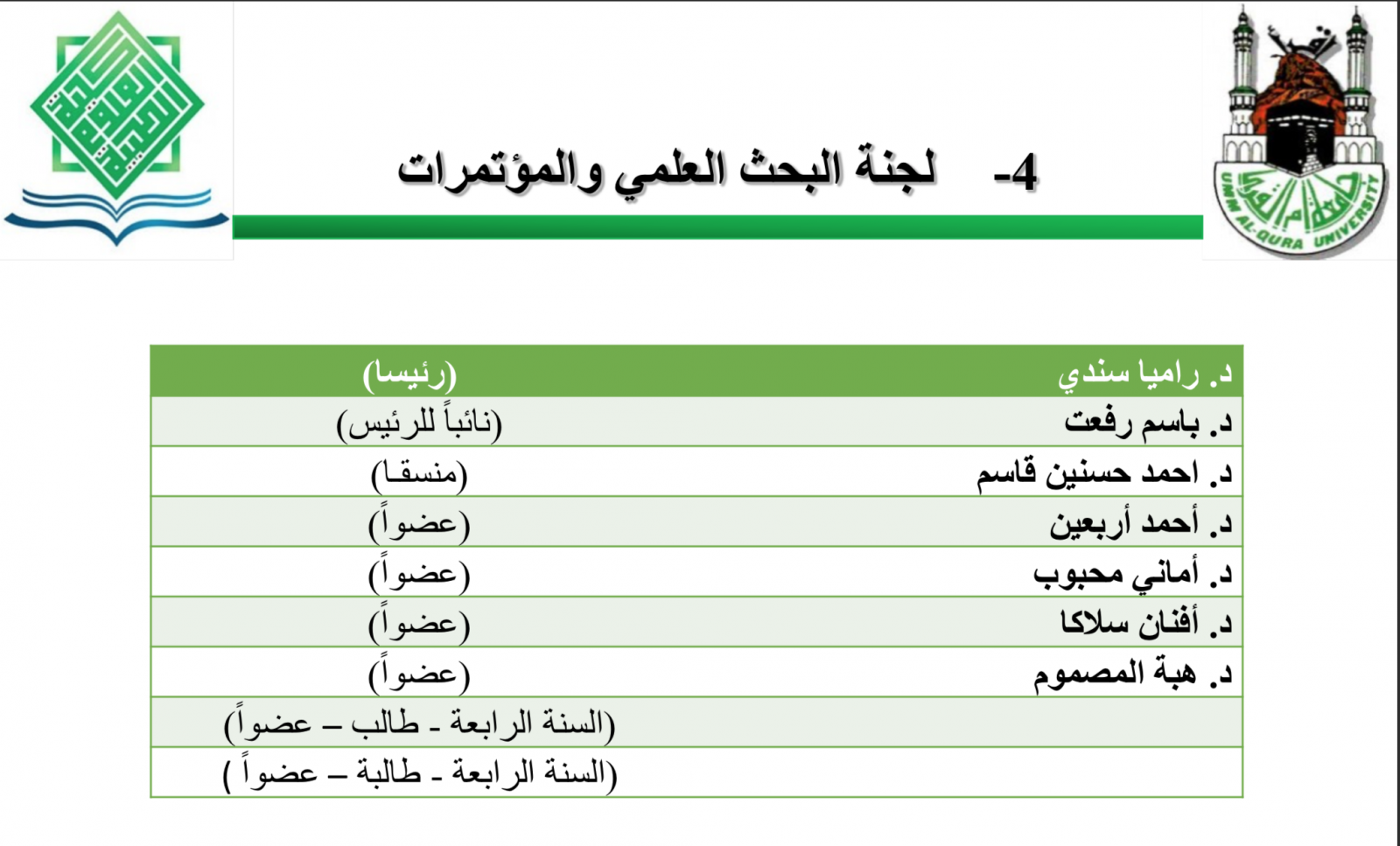 Responsibilities:
Reviewing the regulations of students' researches.
Identifying the key priority areas for scientific research in the department.
Following up on the call for proposals for students researches, which would be announced by the academic staff at the end of the second semester every academic year.
Preparing students lists and dividing them according to the regulations agreed upon.
Organizing the lectures of the "scientific research" course, and ensuring that the course is properly delivered.
Organizing and distributing the graduation projects' researches to the students, following up on their implementation, and helping in overcoming any challenges encountered.
Coordinating the communication with the hospitals of the Ministry of Health, in order to set a mechanism to conduct mutual researches between the university and the ministry.
Coordinating the work of researches assessments, students' exams and exams results.
Following up on researches' scientific publication of the academic staff, and preparing a list of researches published locally and internationally.
Following up on research projects funded by different institutes and research centers.
Following up on the equipment of the central laboratory.
Organizing and holding scientific conferences for the department.