Academic Guidance, Student Support, and Student Surveys Committee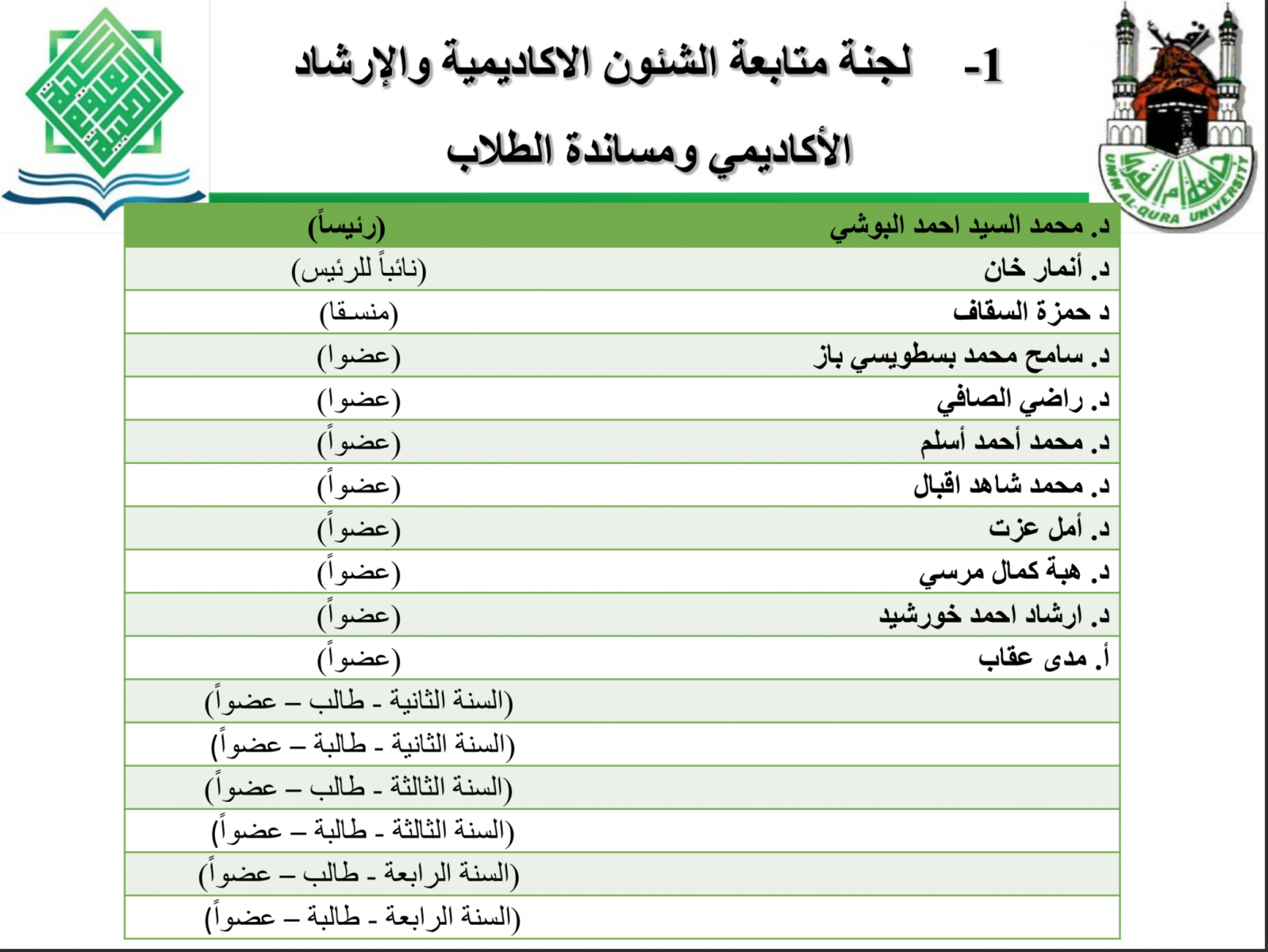 Responsibilities:
Preparing and distributing the academic advising booklet for the students at the beginning of the first semester, and publishing an electronic copy of it on the website of the college.
Creating file for each student contains his information, hobbies, capabilities, academic and social problems, and educational path.
Ensuring the commitment of the academic staff to presenting the overall course, its content, its objectives, evaluation tools and dates, and grades distribution, at the first lecture of each course.
Ensuring that the students know the office hours of the academic staff.
Encouraging the academic staff to communicate with the students through different communication channels especially via emails.
Following up on the results of the students, detecting weak students and offering them assistance and guidance, and identifying urgent problems.
Encouraging students to pay visits to the Academic Accreditation, and actively participate in the different committees of the department, and raising their awareness on the importance of their roles for the program to get the academic accreditation.
Highlighting the mutual relations between the students and the academic staff.
Following up on the students, and offering them advice and guidance based on their academic status.
Writing periodical reports on the academic problems encountered by the students.
Preparing reports on the suggested solutions to solve the identified problems, and following up on them so as to ensure their implementation.
Presenting the results of the identified problems and suggested solutions to the students.
Writing monthly report on the academic status of the students, possible problems, and suggestions to solve them.
Submitting monthly reports to the Quality Assurance Committee in the department, which will present them to the Board of Department to take the proper decisions.
The Chairperson of the committee shall form sub-committees to carry out the assigned tasks and follow up on their implementation.