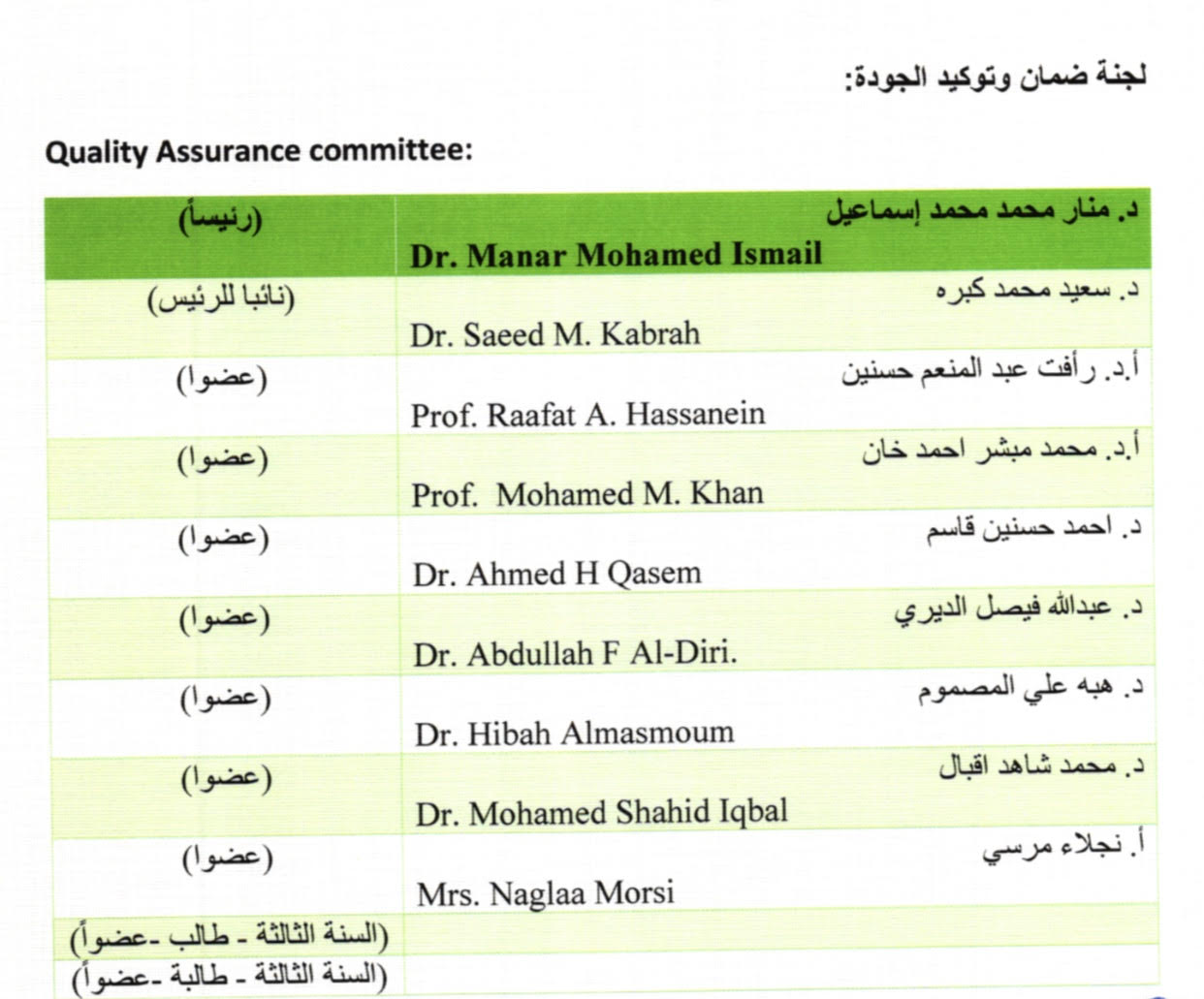 The following Specific Committees are affiliated to this committee, so as to assure quality in the Department of Medical Laboratories:
Quality Assurance Committee.
Academic Guidance, Student Support, and Student Surveys Committee.
Study bylaws, and Courses and Curriculum Development Committee.
Training, Internship, and Hospital Affairs Follow-up Committee.
Scientific Research, Postgraduate Studies and Conferences Committee.
Educational Requirements, Laboratories, Libraries and Safety Committee.
Media Committee.
Student's Out-Of-Class Activities and Community Service Committee.
Schedules and Exams Coordination Committee.
Graduate Affairs and Job Market Needs Follow-up Committee.
Administrative and Organizational Work Committee.