College of Da`wah and Fundamentals of Religion Congratulates You for Gaining Admission to the University, and Wishes You a University Life Filled with Success and Progress .
This page is dedicated to present a number of facts, tips, and links which will be, Allah willing, useful for the new male and female students .
Page Contents :
Lecture Schedule (Male and Female Students) .
Important Links for the College Students .
Course Map .
Lecture Schedule:
Important Links:
Course Map in the College: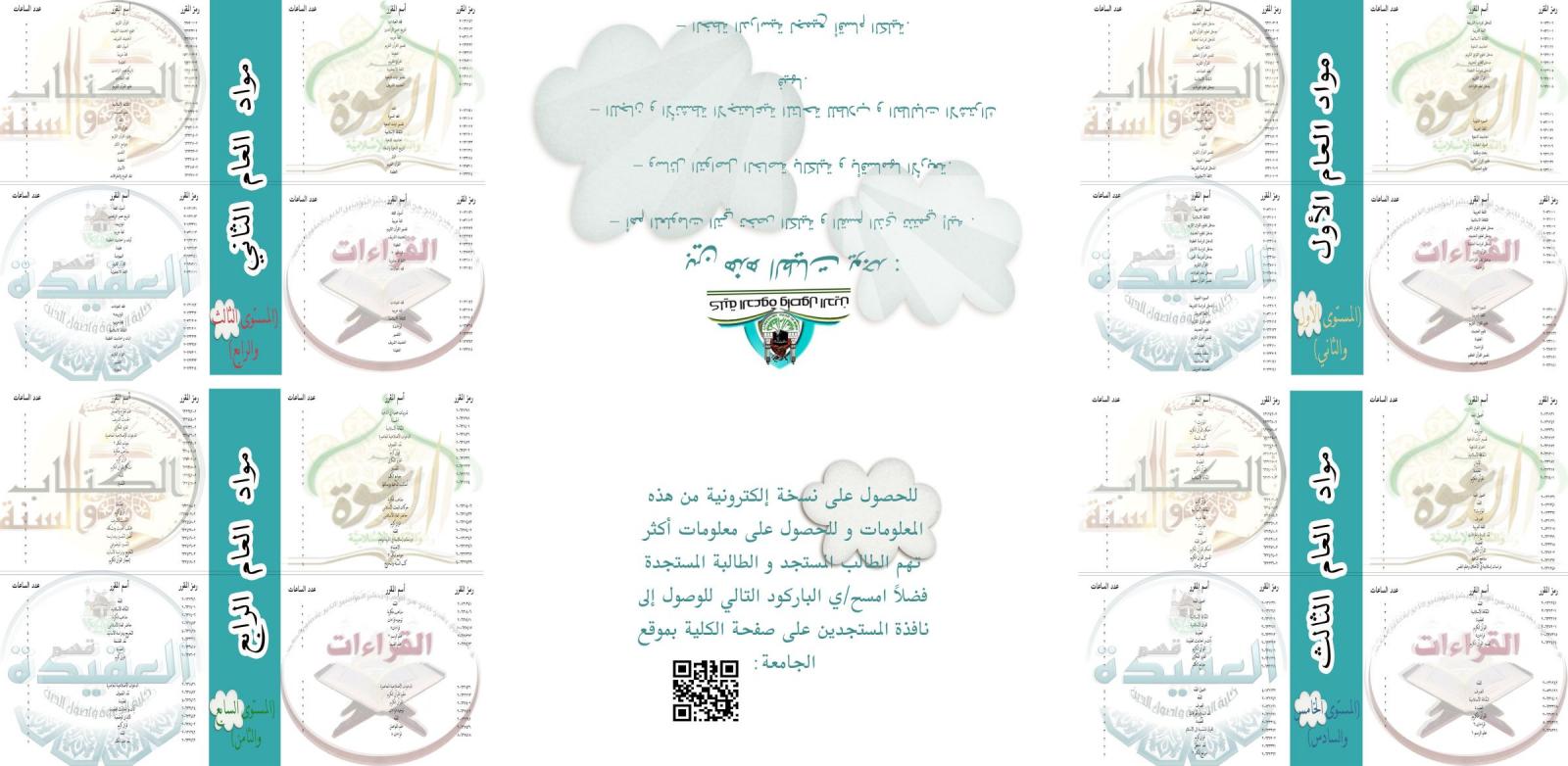 General Information about the College and the Departments: