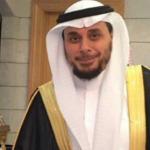 Praise be to Allah and may praise and peace be upon the Messenger of God and his companions and family.
The College of Business Administration is distinguished for being located at the center of Makkah, the most holy region for the Muslims world and the first religious destination for the Muslims (1.6 billion people). The Kingdom of Saudi Arabia has set up many national and international companies and hotels which aim to welcome and serve a huge number of tourists coming to Makkah and Madinah (the second religious city).
The College has developed outstanding academic programs in accordance with the needs of its students and closely linked to the needs and services of local region (Makkah), as well as those nationally and internationally. It also offers a number of teaching classes and research centers at the main campus in Al-Abidyah and the female campus in Ray Zakhir.
It aspire to promote leadership in applied business research field in a way that reflects the region's longstanding strengths in Business Administration, Accounting, Marketing, Tourism and Hospitality Management, and Hajj and Umrah (Pilgrimage) Management.
Year 2016 seemed to be a year of challenges and opportunities. The college now seeks completing the accreditation procedures with three institutions: NCAAA, AACSB, and EPAS-EFMD.
Moreover, it plans for adding a new undergraduate program in Business Technology Management, in addition to General and Executive MBA and MBA in Entrepreneurship programs, which are planned to be launched in the near future.
We hope you enjoy exploring our website, where you will find many valuable information about the prominent faculty members, researchers, students and graduates who are ready to share their expertise and experience.
We look forward to welcoming you here!
Dean - College of Business Administration   
Prof. Ehsan bin Saleh Al-Mu'taz